Erin Andrews 'Nervous' About Confronting Stalker in Court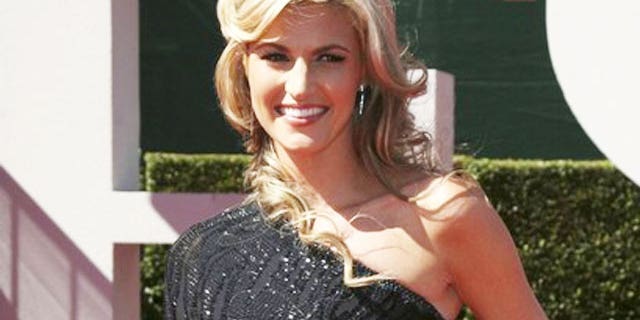 NEWYou can now listen to Fox News articles!
As the man convicted of stalking her faces sentencing in a Los Angeles courtroom, ESPN reporter Erin Andrews says she is "very nervous" about the outcome of the case.
Michael Barrett, a 48-year-old Chicago-area insurance executive, has pleaded guilty to interstate stalking and agreed to a 27-month prison sentence.
Andrews is expected to address the court and talk to reporters after the Monday hearing.
SLIDESHOW: ESPN Reporter Erin Andrews
Her attorney has said she did not agree to the sentence outlined in the plea bargain, and a sentencing memo filed last month noted that she wants Barrett to pay her about $335,000 in restitution.
TMZ cameras caught up with Andrews, who said if it were up to her, Barrett would never be released from jail.
"[This case] has impacted my life for the last nine months, I'm very nervous," she said before adding that the court date is a "very important" moment for her.
Andrews works as a sideline reporter for ESPN's game telecasts.
She will also appear on the new season of ABC-TV's "Dancing with the Stars."