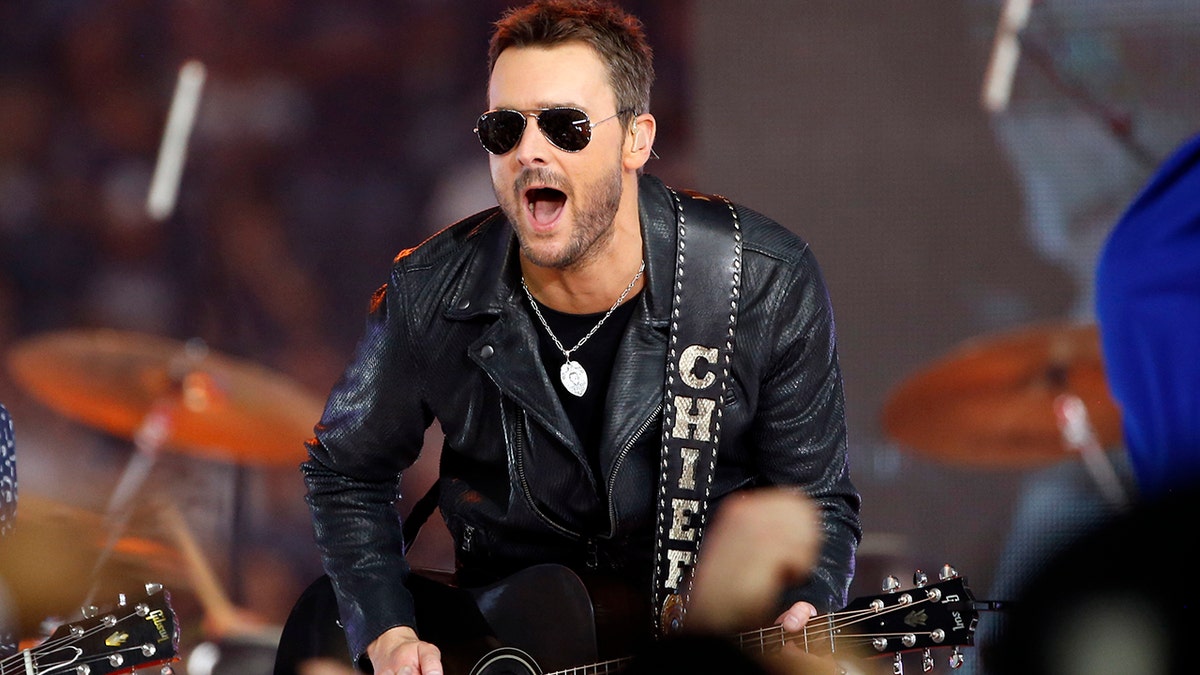 Eric Church has announced that a new album, "Desperate Man," is due in October.
Church announced the news in a brief livestream on Thursday, sharing that "Desperate Man" is finished and set for release on Oct. 5. The album's lead single is also titled "Desperate Man," and it's already available to his Church Choir, who always get exclusive access to Church's new music before it's released.
The news comes days after Church began teasing his fans on Tuesday, by posting "July 12th - 9:00am EST" to Instagram, adding a clock to his website that was counting down to that day and time.
The new album will come nearly three years after Church's last album, "Mr. Misunderstood," which he dropped by surprise on Nov. 5, 2015, the same day the 2015 CMA Awards took place. That album scored hits including the title song, "Record Year," "Kill a Word" and "Round Here Buzz."
Church worked once again with producer Jay Joyce on "Desperate Man," and he enlisted Ray Wylie Hubbard — who he name-checked in "Mr. Misunderstood" — to co-write the title song, which is set for wide release on Friday.
Church Choir members will receive the new album automatically on its release day on Oct. 5.
The star and his family have been mourning death of his brother, Brandon. Church's father, Kenneth, confirmed that Brandon experienced multiple seizures, one at his North Carolina home in and another at the hospital, before he died on June 29. Church shared a brief note about his brother's death on his official website, and he paid tribute to his brother at a gig in Ohio days after his death by singing "Amazing Grace" and "Sinners Like Me."