Emmy Nominations: Sofia Vergara Gets Nod for 'Modern Family'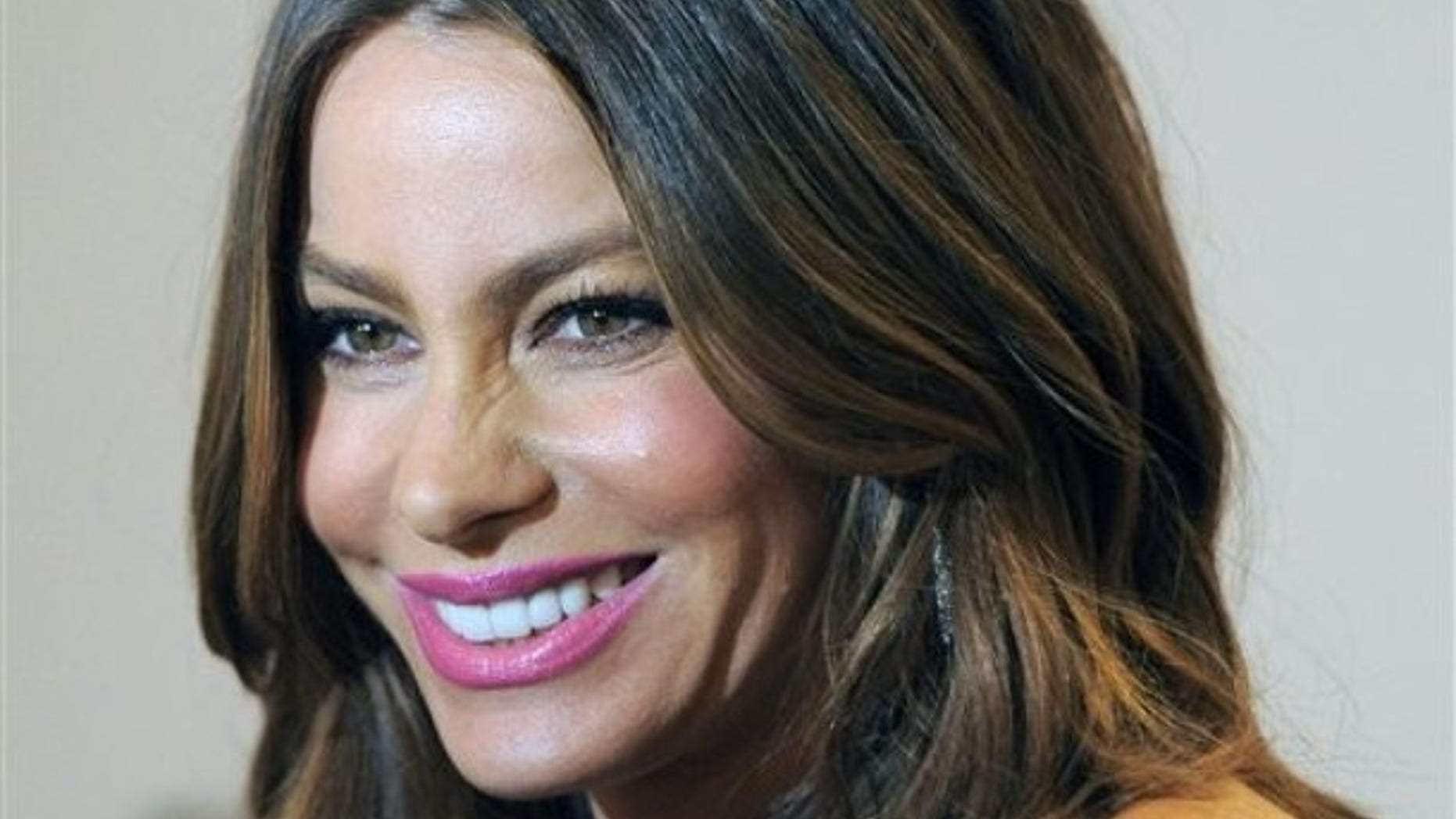 Los Angeles – She's baaaaaack.
Sofia Vergara again is a nominee for the 64th annual primetime Emmy Awards in the category of outstanding supporting actress in a comedy for her role as "Gloria Delgado-Pritchett" on ABC's "Modern Family."
"Modern Family," honored as best comedy series for the past two years, was the sitcom leader with 14 bids in the category. Besides "Modern Family," ''Girls" and "Veep," comedy series nominees include "The Big Bang Theory," ''30 Rock" and "Curb Your Enthusiasm."
The Emmy ceremony is scheduled to air on ABC on Sept. 23.
It's Vergara's third Emmy nomination, though she's yet to win the award.
She's up against Mayim Bialik, "The Big Bang Theory," CBS; Kathryn Joosten, "Desperate Housewives," ABC; Julie Bowen, "Modern Family," ABC;  Merritt Wever, "Nurse Jackie," Showtime; and Kristen Wiig, "Saturday Night Live," NBC.
Vergara, 40, has been a fixture on nomination lists for other prestigious honors, too, such as the Golden Globes and ALMA award, but they also have eluded her.
She has won some, including a Screen Actors Guild Award, which she shared with other actors for her work in "Modern Family."
It's been quite a week for the Colombian bombshell, who this week was named by Forbes magazine as the highest paid actress in television.
Forbes says that Vergara banked $19 million from May 2011 to May 2012.
Vergara's combination of funny and sexy in both the Latino and mainstream markets has proven to be a magic formula when it comes to advertisers. In the past year, she snagged multiple endorsement deals with big time companies such as Cover Girl, Pepsi, Comcast and Kmart, which runs her clothing line, earning the star a staggering $7 million.
The Barranquilla-born actress also beat reality star Kim Kardashian, who trailed behind in the No. 2 spot on Forbes magazine as she earned $18 million May 2011 to May 2012 for "Keeping up With The Kardashians" on E! as well as her appearances and other business ventures.
Top nominations were announced Thursday  by Kerry Washington of "Scandal" and by Jimmy Kimmel, who will host the awards and who filled in Thursday for Nick Offerman of "Parks and Recreation," who was held up by weather-related travel delays on the East Coast.
"This is a sex dream, isn't it?" joked Kimmel, ABC's late-night host, who arrived on stage at the TV academy dressed in pajamas.
Academy voters paid tribute to the late Kathryn Joosten, who received a supporting actress bid for her role as Wisteria Lane neighbor Karen McClusky in "Desperate Housewives." Joosten, who had won two Emmys for the role, died in June of lung cancer.
The rest of the show's stars failed to make the Emmy cut for its eighth and final season. Hugh Laurie, whose show "House" also wrapped after eight years, didn't get a last shot at winning a trophy for his cranky Dr. House.
"Mad Men," a piercingly bleak portrait of a 1960s American anti-hero, earned a leading 17 Emmy nominations  and the chance to set a new record as the most-honored drama in television history.
"Mad Men," which has won four best drama series trophies and is tied with "Hill Street Blues," ''L.A. Law" and "The West Wing," received a fifth bid in the category.
The miniseries "American Horror Story," a nightmarish saga about a haunted house, received a matching 17 awards, including an acting nod for star Connie Britton.
Other leading nominees include the elegant British-born soap opera "Downton Abbey," which earned 16 bids, and two miniseries, "Hatfields & McCoys," with 16, and "Hemingway & Gellhorn" with 15.
This story contains material from The Associated Press.
Follow us on twitter.com/foxnewslatino
Like us at facebook.com/foxnewslatino