Emma Stone earned $26 million in the last 12 months, making her the highest-paid female actor in the world, dethroning Jennifer Lawrence who was last year's highest earner.
Stone, 28, earned her spot on the Forbes list following her Oscar-winning role in the critically acclaimed "La La Land."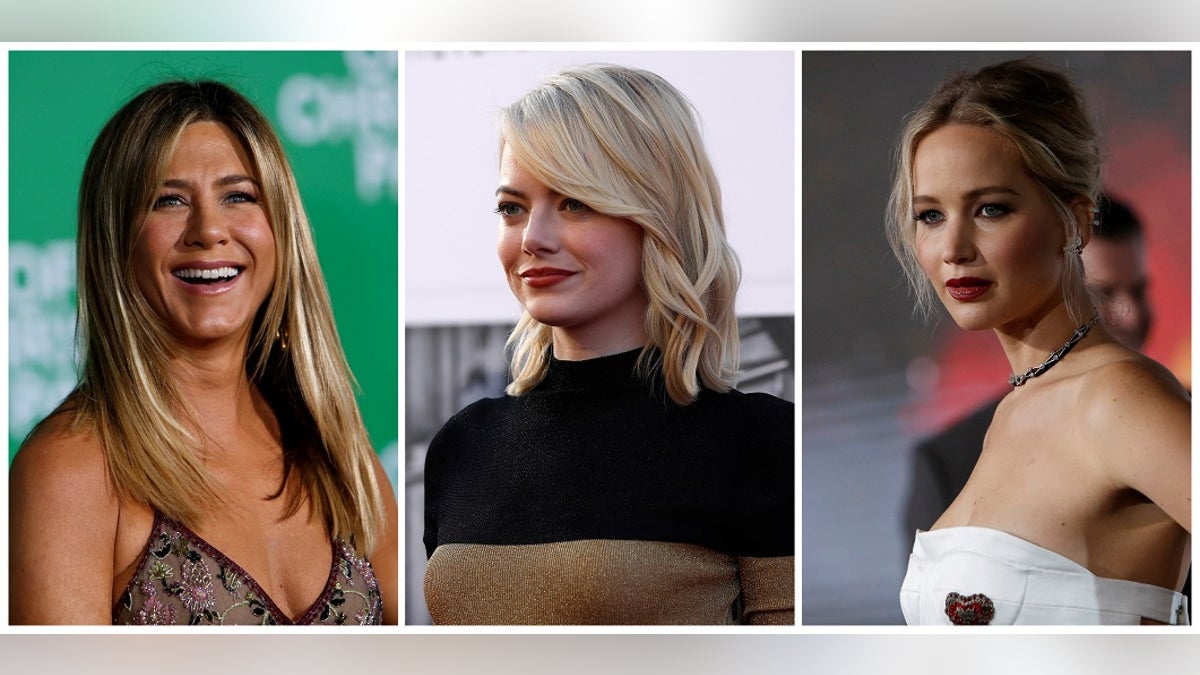 Stone played Mia Dolan, a barista and aspiring actress, who meets and falls in love with musician Sebastian Wilder, played by Ryan Gosling. The movie went on to gross $445.3 million worldwide and received 14 Academy Award nominations. The film won six Academy Awards including Stone's Best Actress trophy.
KARDASHIANS SHARE REGRETS AFTER 10 YEARS OF REALITY SHOWS
Jennifer Aniston was second on the list with $25.5 million. Aniston, 48, did not earn most of her money from movies but from her endorsements with Smartwater and Emirates Airlines.
Lawrence came in third with $24 million with some help from her Dior endorsement. Melissa McCarthy and Mila Kunis came in fourth and fifth, respectively. Emma Watson and Charlize Theron tied for sixth place.
VAN HALEN'S EX-MANAGER TELLS ALL IN NEW MEMOIR
A surprise absentee on the list was Scarlett Johansson who was third on the list last year. She garnered $25 million in 2016.
Forbes called the actress' achievements "remarkable" because women receive 28.7 percent of speaking roles in movies, according to a study by USC Annenberg School for Communication and Journalism.