Dwyane Wade surprises Waffle House shooting hero on 'Ellen'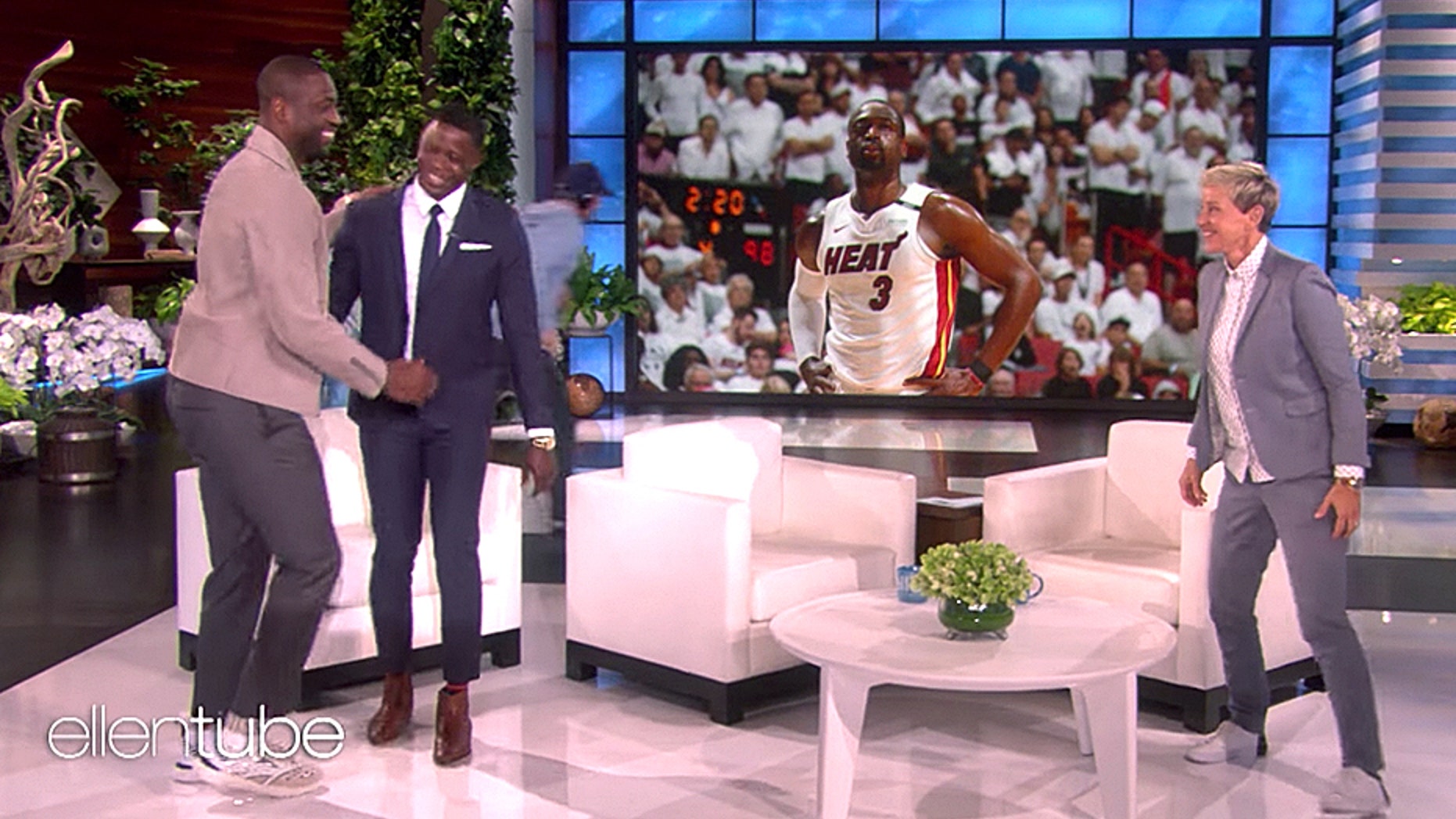 The Waffle House shooting hero received a special surprise Monday on "The Ellen DeGeneres Show" in the form of a visit from his idol: NBA star Dwyane Wade.
James Shaw Jr., 29, was deemed a hero after he successfully disarmed a shooter who opened fire at a Tennessee Waffle House last month. The man also created a GoFundMe page to raise money for the victims' families. The fundraiser has raised more than $200,000.
Shaw told DeGeneres that Wade was his favorite basketball player right before the Miami Heat star appeared. Shaw gave Wade a long hug before the two spoke.
CHINESE VIDEO APP CENSORS PEPPA PIG FOR PROMOTING 'GANGSTER' ATTITUDES
Wade asked Shaw, "What he would like to see as a result from the tragedy?"
"What I want to see come from all this is, it's a public health problem that we have, it's a mental health problem that the United States as a whole has," Shaw said. "One in five individuals in the United States suffer from some kind of mental disorder, and that's close to like 45 million people. That's a very large and eye-raising problem. So I want to bring some kind of awareness to it. … If I can help that problem, then I think that's what I should do."
KATHY GRIFFIN SAYS ANDERSON COOPER WILL NEVER APOLOGIZE TO HER: 'HE'S NOT THAT KIND OF GUY'
The NBA star gave Shaw a check for $20,000 and told him he wanted to be a part of his effort.
"When I sit down with my kids, and I sit down and talk to them about role models, who I want them to look up to, I'd tell them to go look up James Shaw Jr.," Wade said. "Thanks for being there, man."
On Wednesday, the White House announced it was hoping to set up a meeting with Shaw to honor his heroic act, Politico reported.