'DWTS' Disaster? Kim Zolciak, four others get rock-bottom scores in season premiere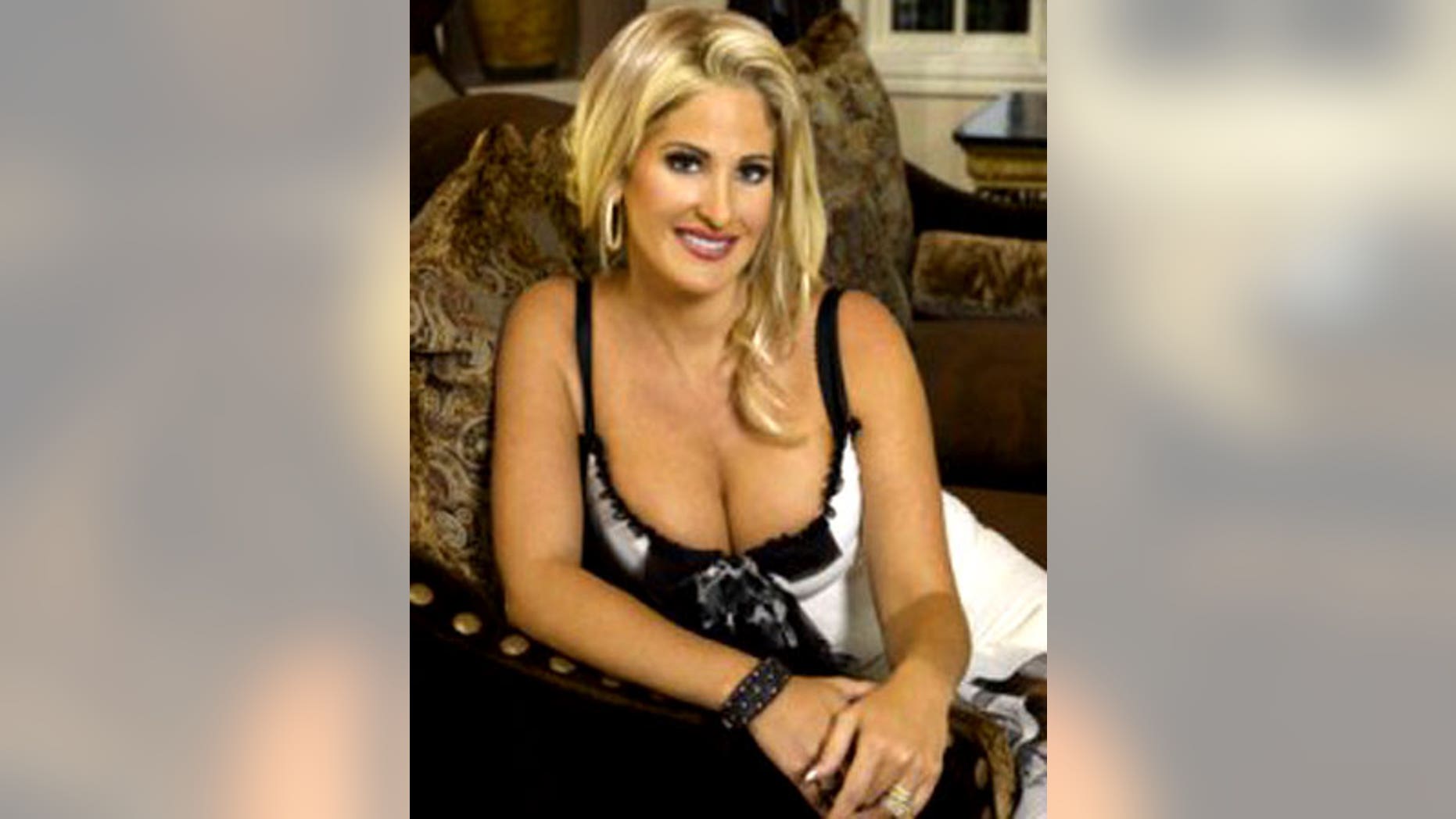 "Dancing with the Stars" is always full of surprises but Monday night's season 21 premiere was notable in an awkward way as five of the celebrities bombed in the scoring.
Former "Real Housewives of Atlanta" and current "Don't Be Tardy" reality star Kim Zolciak received the lowest score of the night, a jaw-dropping 12 out of 30 possible points, for her Egyptian-themed salsa with partner Tony Dovolani.
The sexy blonde's nervousness showed in the ballroom, causing judge Carrie Ann Inaba to note, "You were really scared" and Bruno Tonioli to chide, "You gotta deliver!"
The judges felt she didn't, and while it wasn't the lowest score in 'DWTS' history (Season 2's Master P still holds the record with just 8 points), Zolciak joined a small group of celebrities who have earned 12 points or fewer (yes, Tucker Carlson, we remember your cha cha in 2006!).
But Zolciak wasn't the only one having judging problems on Monday, as soul legend Chaka Khan earned just 13 points and jockey Victor Espinoza, chef Paula Deen, and actor Gary Busey each received a paltry 15 out of 30.
Backstage after the show, Zolciak shrugged to reporters, "I'm really proud of me. I put the time in and then to get out there on the dance floor is a lot. It's one thing to have a reality show and just be yourself and get paid to do it, it's another thing to walk out onstage with millions of viewers and try to shake your bum bum."
The busy mother of six was philosophical, saying, "Where can I go from here? Only up!"
Zolciak's devoted partner Dovolani told her on the backstage press line, "The judges were very hard on you and they put in expectations that were unrealistic."
He added, "[She was] completely out of her comfort zone."
Meanwhile, Triple Crown winning jockey Espinoza told FOX411 about his 15 score with partner Karina Smirnoff, "I had a lot of fun."
Smirnoff noted, "It's [the] first show. Hopefully we have enough weeks to win the judges over."
Judge Julianne Hough said backstage she was a little surprised by the low marks, musing, "We haven't gone that low in a couple of seasons. It kind of brought me back to season 3, season 4 when there was so much room to grow, where the scores were a bit lower and the talent wasn't necessarily front runners getting 9s and stuff. We will see a lot of growth, a lot of surprises this season, maybe a dark horse coming through the middle. We have a great cast. They are more about the characters and the dancing will come."
The good news is that other dancers excelled, including the late "Crocodile Hunter" Steve Irwin's daughter Bindi, 17, who tied for the highest score of the night with Backstreet Boy Nick Carter, with both receiving a score of 24 out of 30.
Due to pre-show buzz, that was expected—as were the strong performances of husband and wife Carlos and Alexa PenaVega, who competing against each other. While Carlos earned a 23, Alexa came close with 22 points.
And according to Judge Hough, terror train hero Alek Skarlatos was "the surprise of the night," as he turned in a polished foxtrot with partner Lindsay Arnold to also earn a 22.
After the show, Skarlatos told reporters, "It wasn't perfect but I think we did really good under the pressure."
He told FOX411, "I was very nervous. We didn't even kind of hear the beginning, so like the music started and we went right into it. That was little bit unplanned but we still pulled it out, no problem."
Skarlatos said if he survives the elimination shows, he hopes his fellow train hero buddies Spencer Stone and Anthony Sadler will sit in the audience and cheer him on during week 3.