Dwayne 'The Rock' Johnson, Lauren Hashian welcome baby girl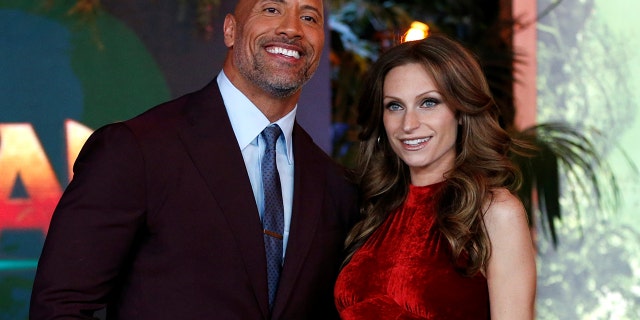 The Rock has his third Rockette.
Dwayne Johnson took to Instagram on Monday to show off his chest full of tattoos and his new baby girl in a hospital skin-to-skin contact moment.
"Blessed and proud to bring another strong girl into this world," he wrote. "Tiana Gia Johnson came into this world like a force of nature and Mama @laurenhashianofficial labored and delivered like a true rockstar."
It's the second child and second girl with Hashian. The actor also has a 16-year-old daughter with former wife Dany Garcia.
"I was raised and surrounded by strong, loving women all my life, but after participating in baby Tia's delivery, it's hard to express the new level of love, respect and admiration I have for @laurenhashianofficial and all mamas and women out there," Johnson wrote.
He urged all dads to participate in the births of their children, offering support during labor and delivery. And he made a promise to his new baby that, "you have my word, I'll love, protect, guide and make ya laugh for the rest of my life. Your crazy dad has many responsibilities and wears many hats in this big ol' world, but being your dad will always be the one I'm most proud to wear."