Dwayne 'The Rock' Johnson gets honest about a possible political run
There's been a lot of chatter that WWE star turned movie star Dwayne Johnson, otherwise known as "The Rock," may run for office. Johnson, 45, told Fox News on the red carpet at the Los Angeles premiere of his film "Rampage," he hasn't ruled out a possible political -- or even presidential -- run.

"I wouldn't rule it out and I think you know with the amount of people in a way campaigning for that and being vocal about that it's very flattering," he dished. "And in that I care about our country... and our American people and our citizens, and the values of our country. So, of course, I would consider it."
Johnson first stirred rumors of a possible political run at the tail end of 2017 with an interview in Rolling Stone, in which he said he was "seriously considering" running for president in 2020.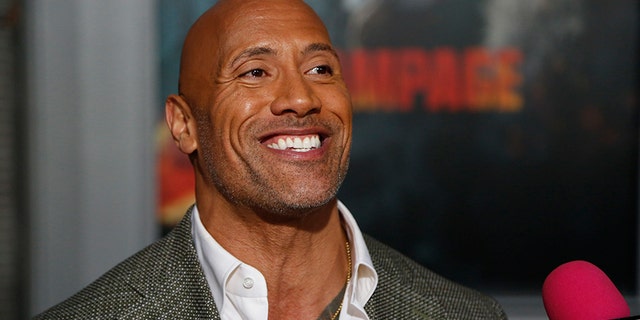 Earlier this week, he revealed to the magazine he's been having "under the radar" meetings with political strategists.
"I think the key is... I have a tremendous amount of respect for public office," he told us. "...Especially the job and title of the President of the United States. And so you want to learn as much as you can possibly learn."
He said right now he is just trying to educate himself.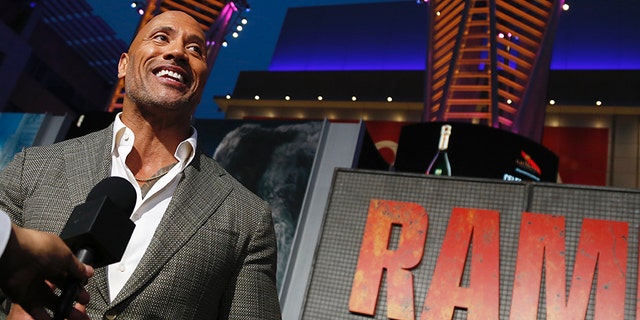 "...I'm at the point right now and recognize that I have no experience in public office," he said. "And politics is not my business. So the best thing I can do is I take my meetings and learn as much as I can and we shall see."
No matter what happens, The Rock won't let politics change him.
He told us, "'It's nice to be important, but it's more important to be nice.' I heard that when I was 15, and I'll never forget it. I remember being 15 and thinking 'If I'm ever important one day... I'm going to remember to be nice.'"
Fox News' Jamie Brennan contributed to this report.