Dwayne Johnson, Armie Hammer and more male stars to wear all black at Golden Globes in sexual harassment protest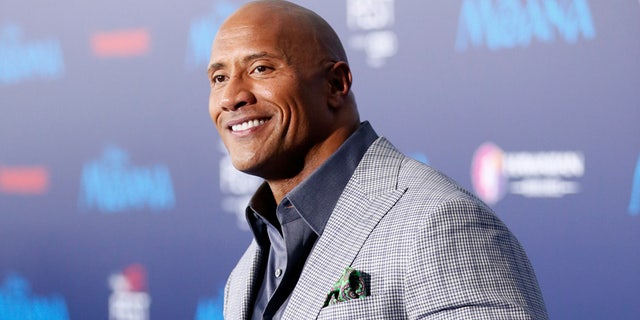 Male actors have decided to join forces with their female peers who will protest sexual harassment by wearing black to the 2018 Golden Globes.
A number of high profile actors including Dwayne Johnson, Tom Hiddleston and Armie Hammer will sport black on the Globes red carpet according to their stylist Ilaria Urbinanti.
After receiving many questions on the matter, Urbinanti took to Instagram to confirm the fashion news.
"YES the men WILL be standing in solidarity with women on this wearing all-black movement to protest against gender inequality at this year's Golden Globes. At least ALL MY GUYS will be," celebrity stylist Ilaria Urbinanti wrote last week on Instagram.
Dwanye Johnson commented on the stylist's Instagram post and said, "yes we will," confirming that he was one of the actors who will be dressed in black on January 7.
Another celebrity stylist, Karla Welch, who is known for styling celebs such as Tracee Ellis Ross, Olivia Wilde, Elisabeth Moss, Sarah Paulson, hinted that her A-list clients may also don black with an emjoii comment on Urbanati's Instagram which showed a man with his arms up and a heart with a circle 🙌🏻🙏🏻❤️⚫️.
The news of men deciding to wear all black to the Globes comes after several actresses annouced earlier this month that they will attend the Golden Globes in all black garb to protest the wave of sexual harassment scandals that have hit Hollywood this year.
"All female actresses attending the Globes are protesting by just wearing black gowns," one source told People magazine earlier this month.
The Globes fashion protest was inspired by hard-hitting sexual misconduct allegations against several A-listers including Harvey Weinstein, Kevin Spacey, Louis C.K., Matt Lauer and more.