'Duck Dynasty's' Bella Robertson dating Candace Cameron Bure's son Lev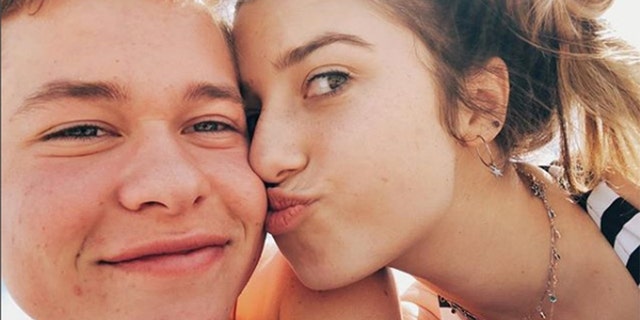 NEWYou can now listen to Fox News articles!
"Duck Dynasty" star Bella Robertson is dating "Fuller House" actress Candace Cameron Bure's son, Lev Bure.
The new couple debuted their relationship on social media.
"Major heart eyes…what's new," Bure's son, Lev, 18, wrote in a caption on Instagram alongside a photo of himself and Robertson, 16. Robertson appeared on A&E's "Duck Dynasty" from 2012 until the show's end in 2017. She is the daughter of Willie and Korie.
JON STEWART COMES TO DEFENSE OF SAMANTHA BEE OVER VULGAR IVANKA TRUMP COMMENTS
Korie appeared to approve of the romance. She shared a few photos of her daughter and Lev attending prom together.
"@bellarobb you are stunning in every way!! I love watching you shine! You and @levvbure make us mama's proud," she wrote on Instagram. "Y'all are too cute!"
GRACE KELLY'S ROYAL BRIDESMAID WOUND UP HOMELESS, BATTLED MENTAL ILLNESS
She also thanked Bure for hosting the event.
The "Fuller House" star also appeared to approve of her son's relationship.
"These two are too cute!! @levvbure @bellarobb #Prom2018," Cameron Bure wrote in an Instagram post.