Drew Barrymore on filming 'Santa Clarita Diet': 'I almost died'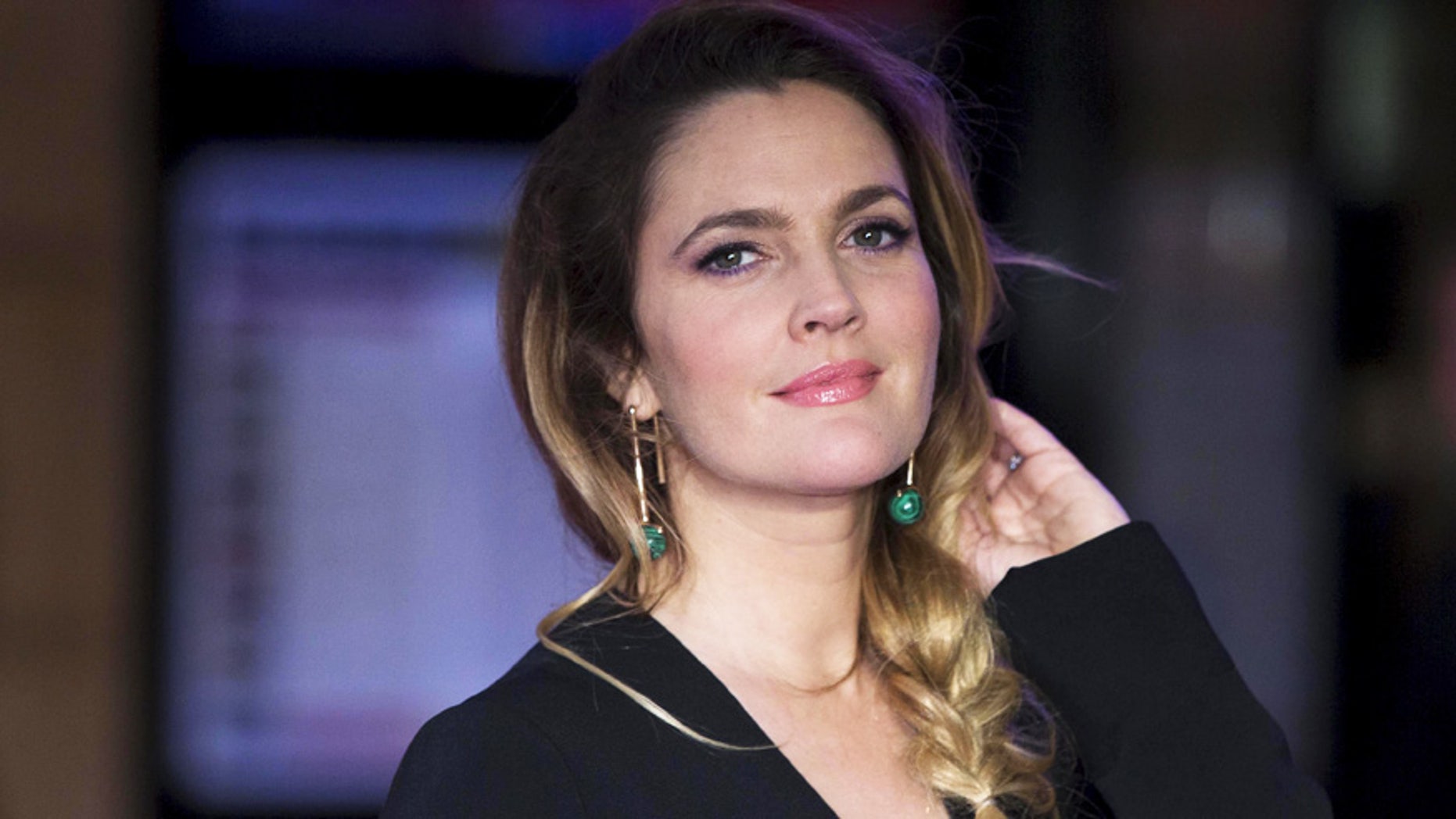 Playing a zombie on camera almost killed Drew Barrymore in real life.
US Weekly reported that while visiting New York City to promote her new Netflix series, "Santa Clarita Diet," the 41-year-old actress revealed she "almost died" making the show.
DREW BARRYMORE: 'I WAS NOT IN THE BEST PLACE'
In the dark comedy, Barrymore stars as Sheila, a California real estate agent who becomes a zombie and feeds on humans to survive. For one episode, Barrymore's character jumps on a man's back to kill him — but while rehearsing the scene, the mother of two toddlers fell off and smacked her skull on concrete.
"[The actor] was a wide guy and Drew didn't get a great grip," explained creator Victor Fresco to the celebrity news magazine. "Then he held onto her legs and she slipped off, and so she just pivoted down all the way and just hit her head. I thought, 'That's it. We've killed Drew Barrymore.'"
Paramedics arrived at the California set in Santa Clarita where Barrymore was rushed to a nearby hospital. She spent two days undergoing MRIs and CAT scans. The accident left Barrymore with a concussion.
DREW BARRYMORE FELT LIKE 'THE BIGGEST FAILURE' AFTER HER DIVORCE
"It was f—king terrifying," she said. "It was very serious. I've never had a feeling like that in my life."
While production shut down while Barrymore was hospitalized, she returned to the set a week after the accident where she still had to film that same scene.
"Coming back, it was scary," she said. "Everyone was really tense."
Fortunately for Barrymore, her cast-mates made sure she filmed the scene in one piece.
"I love that this group of people, who aren't family necessarily, are coming together and care about my well-being," she said. "It was a nice moment when you see the good in people."
"Santa Clarita Diet" is currently available for streaming on Netflix.