Doug Adler: ESPN 'killed me' over misunderstood racial comment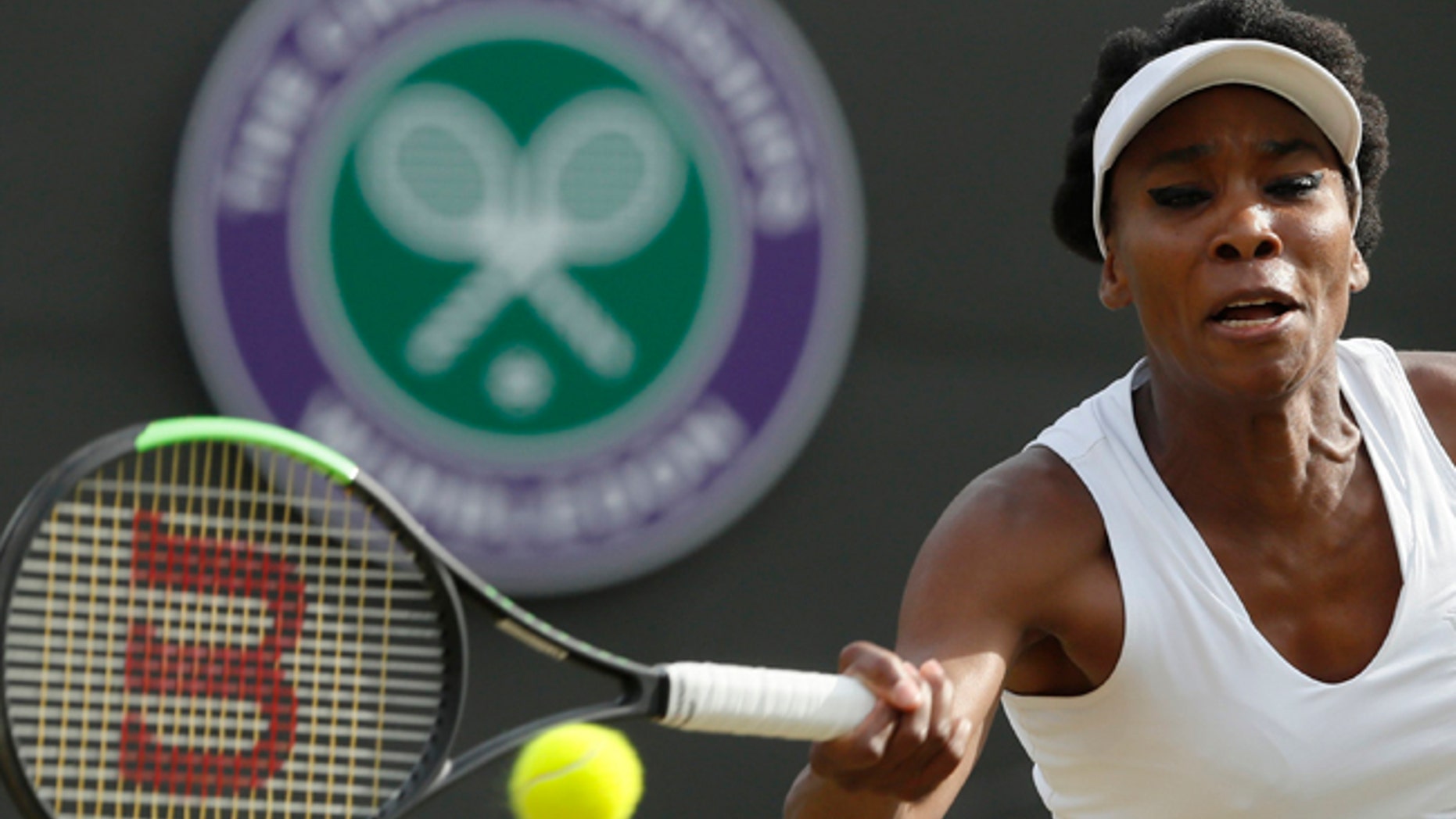 Doug Adler is opening up about the televised incident that ruined his reputation.
The former tennis player and sports commentator said he was humiliated when ESPN fired him over a comment he made earlier this year that was misunderstood.
The 59-year-old stirred controversy after he describe tennis superstar Venus Williams' strategy as "the guerrilla effect." Many listeners heard "gorilla" and assumed Adler was using a racial slur.
While Adler did apologize for the comment and insisted he was innocent, ESPN still pulled the plug.
"They didn't have good cause and I didn't do anything wrong," Adler told the "Today" show Friday. "They killed me, they made me unemployable. They ended my career, they killed my reputation, my good name. What else was I supposed to do?"
Adler filed a wrongful termination lawsuit against ESPN in February.
He said Friday if he was as important as talent like John McEnroe, this would not have happened.
"It would not have happened to John McEnroe, it would not have happened to Martina Navratilova," he said. "They would've put the time, the energy and the resources into defending those people because they did nothing wrong."
ESPN spokesman Mike Soltys told Fox News the sports network made the right call.
"Adler made an inappropriate reference to Venus Williams for which he felt no apology was necessary," Soltys said. "We disagree and stand 100 percent behind our decision to remove him from the 2017 Australian Open."
Soltys went on to blast the "Today" story, saying it was inaccurate.
"The piece misrepresented the facts and the world's reaction," he said. "We removed him from the Australian Open for making an inappropriate comment that was viewed negatively by everyone but Adler."
Adler was so distraught after the January incident he said he went 20 hours a day with "no food, no sleep, obsessed and passionate to get my name back and my reputation."
He said he also suffered a heart attack two weeks after filing his lawsuit.
Adler's interview came on a tough week for the sports network, which took it on the chin for pulling a sportscaster named Robert Lee from a football game in Charllottesville, Va. over fears having a commentator with the same name as the Confederate general could be seen as being insensitive.