Donald Trump says he won't see 'First Man' due to omission of planting the American flag on the moon
NEWYou can now listen to Fox News articles!
President Trump has publicly stated that he has no interest in seeing the Neil Armstrong biopic "First Man" after the director's decision to omit the moment when the famed astronaut planted an American flag on the moon.
Trump sounded off on the controversy in an interview with the Daily Caller, in which he said he would not be seeing the film.
"It's unfortunate," he said. "It's almost like they're embarrassed at the achievement coming from America, I think it's a terrible thing."
He continued: "When you think of Neil Armstrong and when you think of the landing on the moon, you think about the American flag. For that reason, I wouldn't even want to watch the movie."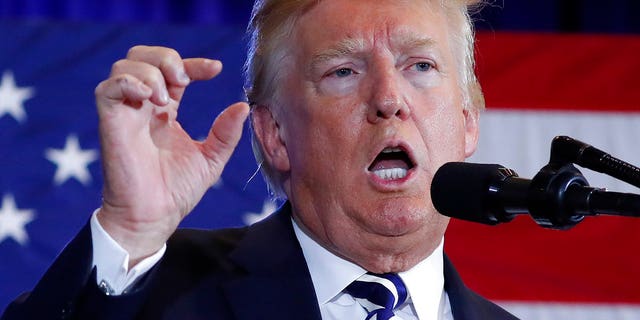 As previously reported, Ryan Gosling, who plays Armstrong in the film, defended its decision to omit the famous moment from the movie.
"I think this was widely regarded in the end as a human achievement [and] that's how we chose to view it," he told reporters (via The Telegraph). "I also think Neil was extremely humble, as were many of these astronauts, and time and time again he deferred the focus from himself to the 400,000 people who made the mission possible."
Gosling would jokingly admit that he may have "cognitive bias" on the issue being that he's Canadian.
Trump joins astronaut Buzz Aldrin, who was on the famed Apollo 11 flight with Armstrong, in his distaste of the omission. The 88- year-old aviator tweeted some historical photos of the moon landing along with a hashtag reading "proud to be an American."
Sadly, Armstrong himself cannot weigh in on the debate as he died in 2012 at age 82.