Dolly Parton on how God helps her stick to her country roots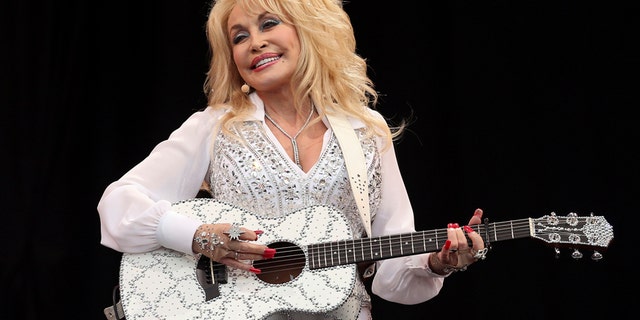 Music legend Dolly Parton has been gracing airwaves since the 1950's with her tunes of heartbreak, dreams and country living. The 68-year-old singer, who recently released her 42 studio album "Blue Smoke," credits her success to hard work and faith.
"A belief in God is essential. You have to believe in something bigger than yourself," she told Country Woman magazine. "We grew up believing that through God all things are possible. I think I believed that so much that I made it happen.
"I just live by that Scripture. The fact that I can write is very helpful, too. I can write about anything I feel. Also, family helps me stay grounded and humble. I know what it's like to be without, and I know what it's like to have things. And I appreciate both."
God isn't her only inspiration when it comes to songwriting. Parton said songs are the way she is able to express her gratitude for her success.
"My songs are the door to every dream I've had and every success I've ever achieved."
While the glamorous Parton enjoys the finer things in life now, she wasn't always so dolled up.
"I used to put a tin can on a tobacco stick. And those were not chickens out there in the yard, they were my audience."
The touring Parton has traveled all over the world to perform for her fans, recently fulfilling a lifelong dream to perform at England's Glastonbury Festival in front of 150,000 people. But the "Jolene" singer said a back porch in the country is where her heart lies.
"In the country, it's just too hot in your old house in the summertime to be inside," she told the magazine. "So everybody gathered on the front porch or the back porch, depending on where the shade was. That's where we'd sit to gossip, to talk together and to sing and to play. The porch was a very special place for us."
Even though the country singer has worked with greats like Whitney Houston and Johnny Cash and her new album was just certified Gold by the BPI, she always remembers her humble beginnings.
"I think of myself as a working girl."