Dolce & Gabbana introduces new line of hijabs and abayas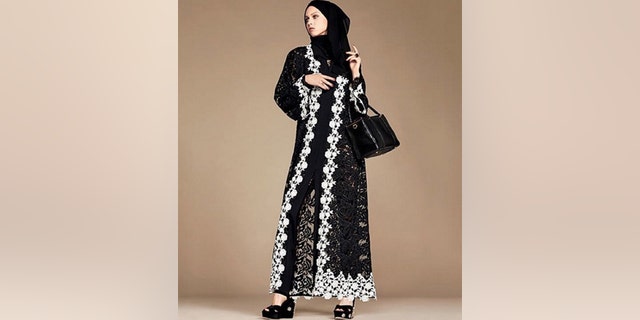 NEWYou can now listen to Fox News articles!
This week, Dolce & Gabbana introduced their first line of high-fashion hijabs and abayas to "celebrate the inimitable dolce vita that is distinct to us in the Arab world."
The Italian designer revealed the line, inspired by garb worn often by Muslim women on Sunday. It includes full-length dresses, hijabs, head scarves and abayas.
Dolce & Gabbana is one of many designers dipping into the the $266 billion market of Muslim women. According to Fortune, the market is set to expend to $484 billion by 2019.
Fellow design companies such as Tommy Hilfiger, H&M and DKNY already sell clothes, like hijabs, that are marketed towards Muslim women, according to Business Insider.
The fashion company shared a picture on Instagram Wednesday of their line saying, "The new Dolce&Gabbana Abaya collection is a reverie amidst the desert dunes and skies of the Middle East: an enchanting visual story about the grace and beauty of the marvelous women of Arabia."
The collection features black and beige tones with floral prints and fabrics used include satin wave charmuse, sheer georgette and lace detailing, according to Style.com/Arabia.
Prices for the line are not yet available on the Dolce & Gabbana website, but dresses from the designer are listed between $695 to $7,000 at Bergdorf Goodman.