Doctor facing trial in overdose death of 3 Doors Down guitarist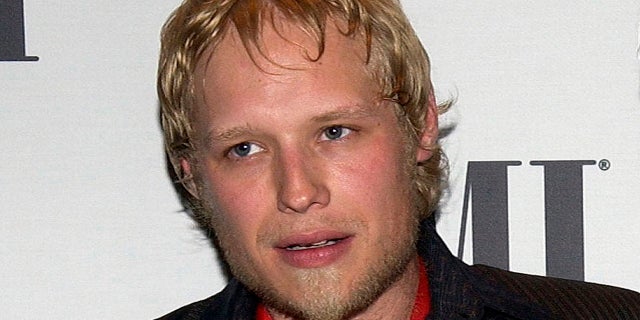 An Alabama physician was scheduled to go on trial Friday in the 2016 overdose death of 3 Doors Down guitarist Matthew Roberts.
Dr. Richard Snellgrove, of Fairhope, faces a 13-count federal indictment in Mobile, Ala., alleging the improper prescribing of the opioid fentanyl and other drugs to the musician. Snellgrove also faces health care fraud charges.
Roberts, 38, was found dead Aug. 20, 2016, in the hallway of a hotel near Milwaukee, where he was to perform a charity concert.
The Mississippi-born musician had a guitar case beside him and was wearing a patch that delivered fentanyl to his body, a special agent with the U.S. Drug Enforcement Administration wrote in an affidavit.
A medical examiner later ruled the cause of death to be an overdose involving fentanyl, hydrocodone and alprazolam, the affidavit stated.
Court papers state Snellgrove began prescribing drugs to Roberts as early as 2005 and knew the guitarist had addiction problems.
The indictment specifically cites prescriptions of oxycodone, lorazepam and fentanyl that Snellgrove wrote for Roberts and someone else referred to as "J.R."
A DEA agent has testified that Snellgrove wrote prescriptions to "J.R." because Roberts' insurance wouldn't pay for fentanyl.
Snellgrove has pleaded not guilty. If convicted, he faces up to 240 years in prison and up to $2.8 million in fines.
Roberts' family is also suing Snellgrove and Rite Aid Corp. and others in a civil lawsuit in state court in Alabama. Court records show that case is stayed pending the outcome of Snellgrove's criminal case.
Roberts was a founding member of 3 Doors Down when the rock group began in 1996 in south Mississippi.
He co-authored the band's hit song "Kryptonite," which was nominated for a Grammy award in 2001 for best rock song.
Roberts left the band after its 2012 European tour, but continued to play guitar. He had gone to Wisconsin to perform with another band in a benefit concert involving the military when he died.
The band 3 Doors Down has a turbulent history. In 2013, bassist Robert Todd Harrell was accused of driving under the influence and causing a fatal crash in a Nashville suburb.
Police said Harrell, 41 at the time, admitted to drinking and taking prescription drugs before the car wreck. At the time, he also checked himself into a drug treatment facility after bonding out of jail.
In 2007, the husband of country star Sara Evans sought to find out through a court filing if his wife had any affairs with 3 Doors Down members Roberts, Harrell, Brad Arnold or Chris Henderson.
The Associated Press contributed to this report.