Disney's ABC Television Group begins long-rumored layoffs; high-level jobs spared
Long-rumored layoffs have started to happen at ABC Television Group, mostly in roles outside of content development and creation. The cutbacks, which began on Thursday, are likely to impact 100 to 200 of the company's 9,000 employees, according to the Los Angeles Times.
The number of employees impacted was less than originally rumored, according to a source with knowledge of the situation who pointed to early September reports that 3 percent of the work force could be let go.
ABC divisions cutting staff includes ABC Entertainment, ABC Studio, Disney Channel, DisneyXD, Disney Junior and Freeform. ABC News has not been impacted at this point.
No high-level positions in TV production and development are expected to be eliminated, according to the Times.
While staffers have been laid off, an ABC insider claims that there will be "hiring opportunities" across Disney and ABC in the near future as it attempts to shift resources to address future business needs as cord cutting plagues the industry and more viewers consume content online.
Disney and ABC have been dramatically impacted by changes in the way viewers consume content. Disney Channel and Freeform have lost about 4 million subscribers over the last three years, according to the Wall Street Journal.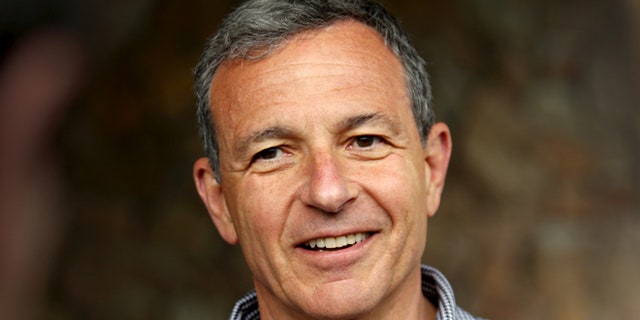 The Disney-owned ESPN laid off several high-profile employees earlier this year and the sports network's subscriber loss has been a hot topic among industry watchdogs. Many point to ESPN getting too political for its drop in subscribers. President Trump has even mocked the network on Twitter.
Disney Chairman and CEO Bob Iger is often rumored to harbor 2020 presidential aspirations. The New York Times recently said he is "emerging as a credible contender in the 2020 presidential speculation game," while the Washington Post recently listed Iger as a top contender to land on the Democratic ticket and CBS published a headline pondering, "Is Bob Iger considering a presidential run?"
Meanwhile, ABC's "Grey's Anatomy" took a shot at Trump on Thursday night, the latest in a series of examples that the broadcast network leans left. ABC's "Jimmy Kimmel Live" has made political monologues a regular feature and the network also has been criticized for several shows that mock conservative values such as "The Real O'Neals" which made fun of Irish Catholics and "When We Rise" which was widely criticized for portraying Middle America as homophobic.
ABC's entertainment division also has come under fire for canceling Tim Allen's "Last Man Standing," after the star expressed conservative views, although ABC president of Entertainment Channing Dungey told reporters that "politics had absolutely nothing to do with it."
ABC declined to comment when reached by Fox News.