Disney Star Demi Lovato in Settlement Talks Over Alleged Dancer Attack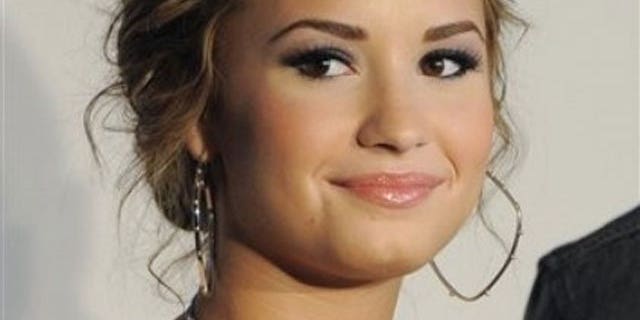 NEWYou can now listen to Fox News articles!
Disney sensation Demi Lovato caught fans by surprise last month when it was announced she was entering rehab in the wake of allegedly attacking one of her friends and back-up dancers, Alex Welch.
But while the 18-year-old "Camp Rock" starlet remains tucked away in an Illinois rehab facility in an effort to deal with her personal problems, Welch's camp announced plans this week to sue for punitive damages relating to assault, battery and mental stress.
Welch's attorney Donald Karpel told RadarOnline that the 21-year-old dancer's injuries were so profound that not only did she require emergency medical care, but is now consulting a Beverly Hills-based ears, nose and throat plastic surgeon.
A photo posted by TMZ.com, reportedly taken a few days after the incident, shows Welch suffered bruising and swelling – although one expert has questioned the motivation of the lawsuit and at this stage doesn't think Welch would have sustained long-term injuries.
"Photos don't appear to show anything serious or permanent injury. No bones are likely broken and her injuries appear to be of the same magnitude as walking into a door at night," celebrity plastic surgeon Dr. Tony Youn, who does not treat Welch, told Pop Tarts. "Pain and emotional damage is different though and can't be assessed by just photos. In two weeks she will look like nothing happened. It appears to be a person taking advantage of Demi's fame to make a quick buck and get five minutes of fame."
But Los Angeles attorney Steve Cron believes the dancer potentially has a very strong case.
"It is very simple. If you go and hit somebody you can be charged for criminal battery or sued for damages resulting from any injuries that were sustained in the blow," Cron said. "Regardless of whether the incident was reported to the police as a criminal charge, the victim can still sue for damages."
Welch's attorney confirmed that Lovato has yet to even apologize over the incident. However, Harvard psychologist Dr. Sharon Chirban said chances are Lovato is being urged by her medical team to steer clear of her celebrity life.
"Remember she is still in rehab. It is possible that while she is in rehab, she is being encouraged by her therapists to separate herself from her high profile celebrity life. That would explain why she has not apologized," Chirban said. "Because typically that would be seen as inconsistent with her recovery. You can't recover if you stay connected to your life. In a therapy setting, it's often 'recovery before life, not life before recovery'."
On Tuesday afternoon, Karpel told Tarts that they are currently amid negotiations to settle the case before a suit is filed, and Lovato's team is confident that a resolution will be reached before things head to the courthouse.
"Demi's attorneys have had an initial discussion with Mr. Karpel. They are exploring the possibility of an amicable resolution of this matter," said her spokesman. "We do not plan on making further public comments during this process."
And given that the "process" appears to be quite a messy one, will Lovato be able to repair her squeaky clean Disney image and keep her strong fan following?
"I think Demi Lovato is playing this one right. She clearly has a problem and is seeking help for it. I actually believe the dancer is in the weaker position from a public perception point of view. This public posturing will come across as hitting Demi Lovato when she is down and the public may view the dancer's moves as opportunistic," explained crisis management expert, Glenn Selig. "I suspect that Demi Lovato has the full support of Disney and her fans for being responsible for her actions instead of denying she has a problem and simply charging forward with her career. By hitting now when Demi Lovato is down, this dancer will be perceived as little more than an opportunist."
Deidre Behar contributed to this report