Director's Guild Award-winner Jon Cassar stands by accuracy of controversial 'Kennedys' series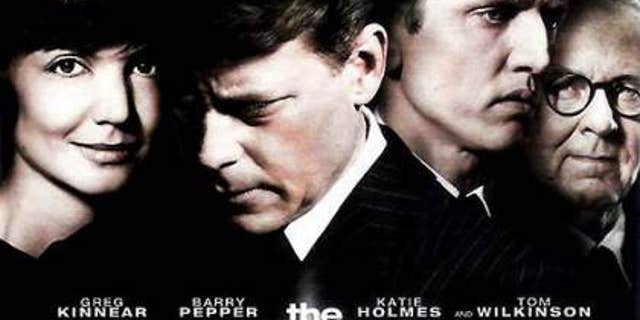 Director Jon Cassar took home the coveted "Movies For Television or Mini-Series" Directors Guild Award on Saturday evening for his work bringing "The Kennedys" to life. But it was just under a year ago that the series, which covered an array of controversial moments in the family's history, including alleged Presidential affairs and political disasters, was in danger of being shelved after being rejected by several networks.
The A&E-owned History Channel promptly canceled plans to broadcast it after viewing the final product, a slew of other networks then passed on the series, starring Katie Holmes and Greg Kinnear, before the Reelz Channel finally acquired the U.S. rights.
"You just try to tell the best story you can and if people recognize it and think it's your time to come to this event than it is an honor," Cassar told FOX411's Pop Tarts column before accepting his award at the star-studded ceremony.
But the DGA-winning director is still scratching his head over what went really happened when his work was shunned so suddenly last year.
"Nobody knows anything other than the original press release that The History Channel put out. I was a little surprised about what happened, a little shocked from the History Channel point of view," Cassar continued. "But I'm very thankful that Stanley Hubbard and the Reelz Channel were able to see it for the product it was as opposed to the politics, and bring it to America."
The director also stands by the accuracy of "The Kennedys," which drew particular fire from several politicians, Kennedy historians and former staffers who deemed it "malicious" and "vindictive."
"It was a challenge working with the actors, working as hard as we could to do the most truthful representation. That was an everyday challenge," Cassar added. "There was a lot of research by everybody to ensure we got that right."