Did Brad Paisley give up Carrie Underwood's baby gender?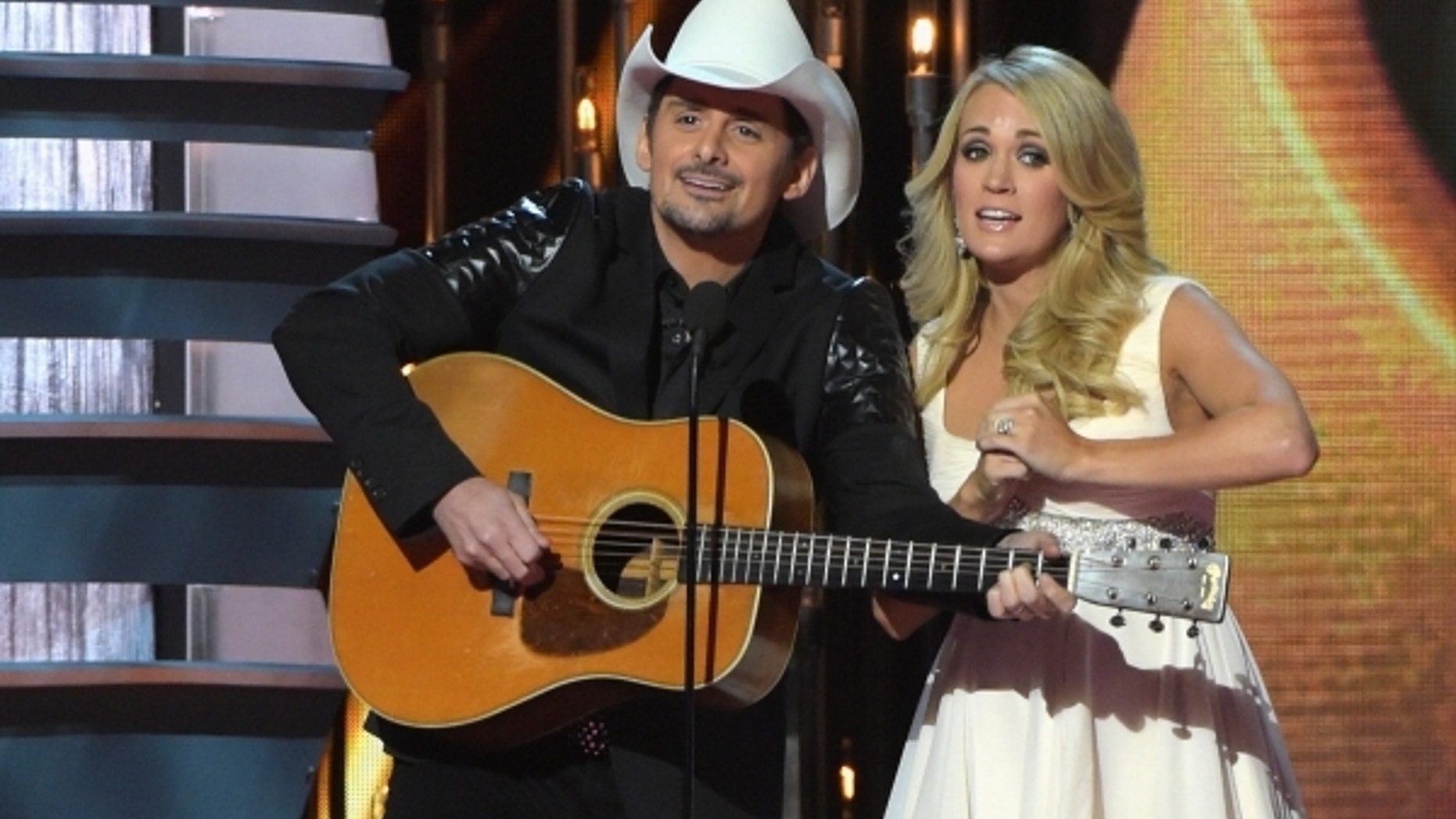 Did you catch that?
We're pretty sure Carrie Underwood might have revealed the sex of her baby during the Country Music Awards last night.  That, or Brad Paisley just seriously blew her cover!
During the opening of the CMA's, Brad and Carrie were joking about the singers growing baby bump, when Paisley made an interesting statement during their exchange.
"And we're pregnant" joked the country crooner. To which Carrie responded "Brad, I don't remember you being there."
It didn't stop there the "Remind Me" duo continued their skit, "Carrie, you can't keep me out of this child's life," Paisley then begged the "Before He Cheats" singer to tell him the sex of her baby.
She whispered something in his ear, to which Brad yelled "I know something you all don't know, suck it TMZ!"
He kept that secret for about two seconds.
As the two hosts were announcing Garth Brooks, Brad, couldn't hold his tongue. "Hey, we could name him Garth."
Carrie tried to play it cool but left us even more confused.  "What are you doing? What is wrong with you? Just kidding," she replied. "Well you kept that secret for a whole two minutes, hash tag Brad blew it."
WATCH: Four4Four: Lena Dunham goes after conservative blogger over 'molest' story