'Dexter' to end with upcoming 8th season; Charlotte Rampling to guest star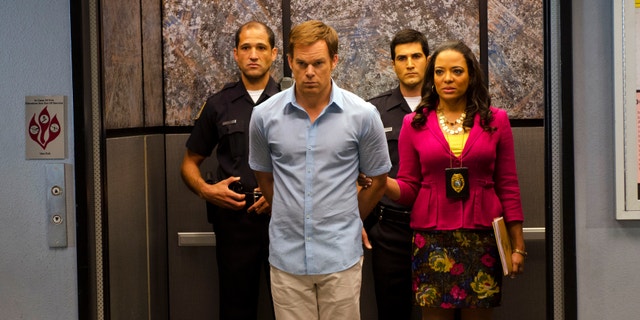 LOS ANGELES – The end is coming for Showtime's serial killer drama "Dexter."
The cable channel said Thursday that the series' upcoming eighth season will be its last.
"Dexter" stars Michael C. Hall as a Miami Police Department blood-spatter expert who's got his own list of murder victims. The drama debuted in 2006 and became Showtime's first hit series, with a steady performance in the ratings through its run.
The final season begins June 30. It will feature English actress Charlotte Rampling as a neuropsychiatrist specializing in serial killers, and more of Dexter's criminal romantic interest, Hannah, played by Yvonne Strahovski.