Denzel Washington's 'The Equalizer' has smashing debut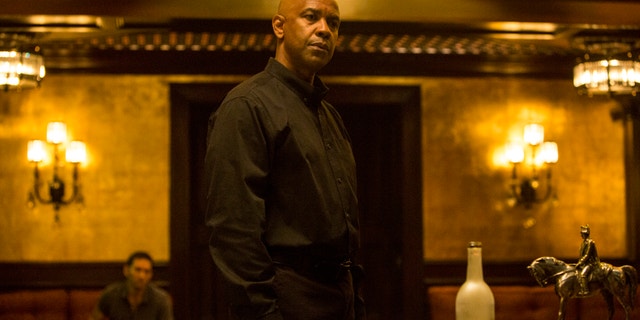 Denzel Washington and "The Equalizer" were number one with a bullet this weekend, as the revenge thriller picked up an impressive $35 million across 3,234 locations reports Variety.
That figure gave it a comfortable lead over the weekend's other new wide release, Focus Features' "The Boxtrolls," which earned $17.2 million across 3,464 locations, and last week's champ, "The Maze Runner," which snagged $17.5 million in its sophomore frame. The young adult thriller has earned $58 million after two weeks in theaters.
"The Equalizer," a gory story of a former special ops agent going toe to toe with the Russian mob, proved to be equally appealing to both genders, with 48 percent of the opening crowd comprised of females. Sony Pictures and Village Roadshow produced the film for $55 million. "The Equalizer" reunites Washington with Antoine Fuqua, the stylish purveyor of onscreen violence who previously directed the actor to an Oscar for "Training Day."
It ranks as the third biggest domestic opening of Washington's career, behind "Safe House" ($40.1 million) and "American Gangster"($43.6 million), and the fourth biggest September debut of all time. With those kind of numbers, Sony is hoping "The Equalizer" kicks of an action film series pegged at adults.
"I'm pretty confidant there will be a sequel," said Rory Bruer, Sony Pictures president of worldwide distribution. "From the beginning, as the story begin to unfold, it had possible franchise written all over it."
"The Boxtrolls" exceeded projections, which had the stop motion animated film opening to $15 million. The film was produced for $60 million and centers on a young girl who befriends a band of underground dwellers. It was created by "Paranorman" and "Coraline" animation studio LAIKA and marks the best debut ever for the company. Perhaps the film's appeal can be credited in part to a starry voice cast that includes Tracy Morgan, Toni Collette, Ben Kingsley, Elle Fanning and Simon Pegg.
"The Equalizer's" success with adults hurt another action film, Liam Neeson's "A Walk Among the Tombstones," which plunged 67% to $4.2 million in its second week in theaters. That puts its total at $20.9 million.