Denise Richards: Daughters Make Me Regret Breast Implants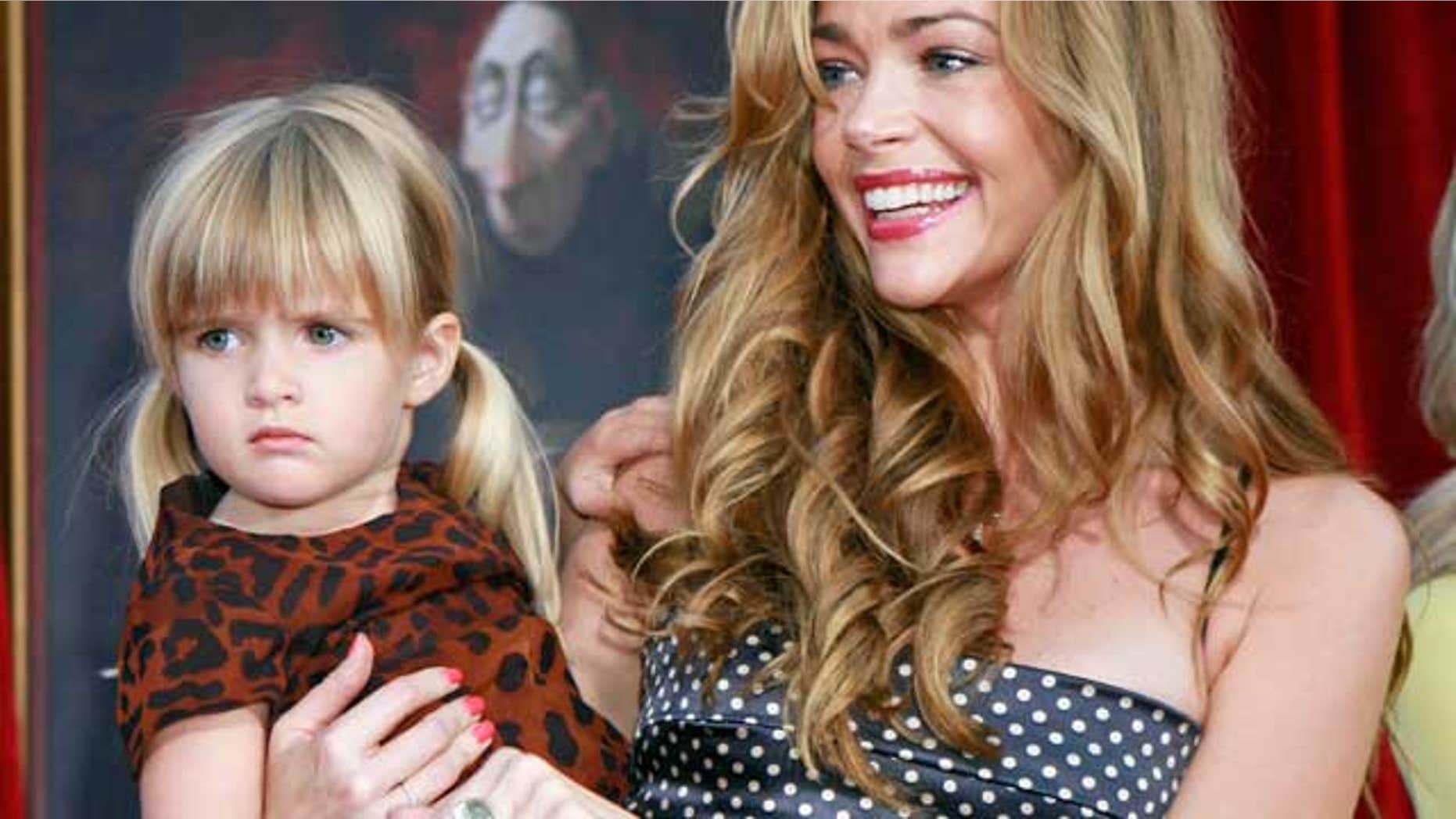 Denise Richards wishes she hadn't had breast implants to go from flat to a D-cup as a teenager.
In her latest iVillage essay, she worries that she's sending a bad message to her three daughters about beauty and confidence.
"I'm in a business where looks and weight do matter," she writes. "My girls see me at work or getting ready for photo shoots and I'm sure at times it can be a confusing message to them when I'm being primped, dressed and fussed over."
In the essay, Richards says having daughters has made her regretful of her breast implants.
"At 19 when I first got my breasts done, I wish that I was confident enough with my body to not have had surgery," she writes. "That is something that I really want to encourage in my daughters, to embrace their healthy body and have confidence."
Richards has talked about her decision to get implants before. In 2009, she told Howard Stern, "I was 19 and my roommate had the best boobs ever, and she had just had hers done. I was flat as a board, and I thought 'Whoa, you can just buy them' and stupidly had them done ... They look way too big for my body."
She explained that after the first surgery, she went to another surgeon to have the size reduced, and walked out with even bigger breasts -- a full D cup. She said this year, "I was in such a hurry to get them that I didn't research my doctor. I just thought because they're a plastic surgeon, they must be good. You have to be your advocate for your own body and ask 100 questions."