David Spade, Chris Farley Family Defend New DirecTV Ad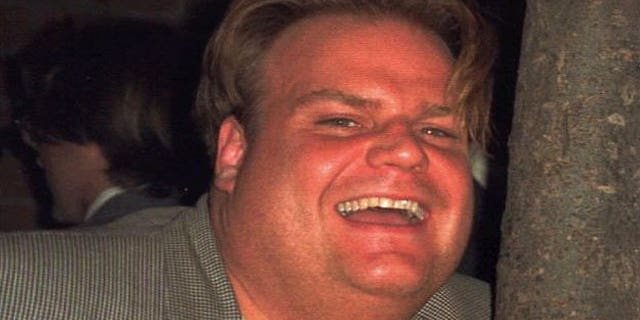 A new DirecTV commercial that places David Spade in a scene with Chris Farley from the movie "Tommy Boy" is causing some viewers to question whether the ad is in bad taste or not.
In the ad, Spade is sitting on the couch while Chris Farley, who died in 1997 of heart failure due to an overdose, performs his "Fat Guy in a Little Coat" routine, donning his co-stars small jacket which he busts at the seams.
In the ad, Spade says, "Great, I'm here with tons of fun, when I could be at home with my DirecTV ... But no, I'm stuck with either cable or that (pointing to Farley). It never gets old."
Entertainment Weekly writes that they "can't decide if this is a sweet homage to a sexy moment or semi-disrespectful exploitation of the dead."
VIDEO: Watch the DirecTV commercial at MyFoxLA.com.
But other blogs are certain of their distaste for the ad. TV Squad posted that the commercial is "unfunny ... Plus, it might be too soon, and the way that Farley died." On Buzzfeed many users responded to the commercial with the "Trashy" tag. The blog calls the commercial a disgrace.
Spade and DirecTV have noted the backlash to the TV spot. Asylum received a statement from Spade's publicist that read, "When DIRECTV came to me and the Farley family with this idea about 'Tommy Boy,' we talked and thought it would be a cool way to remind people just how funny Chris was. It is a clever homage to my friend and a movie that we loved doing."