'Dance Moms' star Asia Monet Ray takes on OJ Simpson story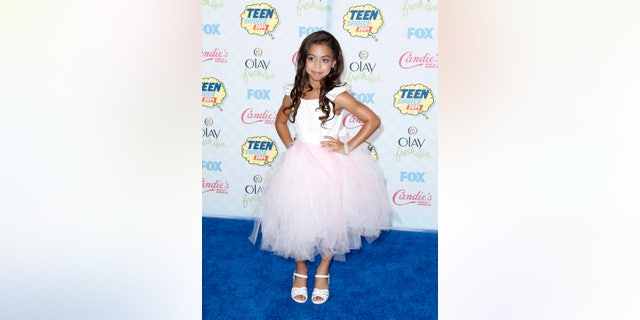 NEWYou can now listen to Fox News articles!
LOS ANGELES – Former "Dance Moms" star Asia Monet Ray has a more serious role these days in "The People v. O.J. Simpson: American Crime Story."
"I love working with Ryan Murphy, John Travolta, David Schwimmer and, of course, my set dad Cuba Gooding Jr.," she gushed to FOX411. "He's amazing. I love playing Sydney Simpson and researching and googling because I wasn't born in 1994, I was born in 2005. So I definitely had to brush up on a lot of history."
The 10-year-old actress revealed that although she is young, researching the Simpson story was not difficult for her.
"I'm a good researcher. I'm pretty smart in the brain," she said laughing. "I loved playing Sydney. She's a super sweet girl, athlete, loved doing what normal kids do, but she went through a very difficult time in her life- a mixture of feelings and emotions. I feel for her and I definitely had to get into that character, and I loved playing her."
While working on set with some of the biggest names in Hollywood, Ray picked up a thing or two from the acting veterans around her.
"Be prepared," she explained. "You have to come in and be focused on script. You can't be like 'Oh yeah sorry I forgot my line.' I come in prepared with the emotion of the character and have fun."
Gooding Jr., who plays the role of OJ Simpson, told the Associated Press earlier this year he did not want to meet the former football star.

"I had no desire to visit him in his present condition, being incarcerated and being a shell of a man," he said.
"The People v. O.J. Simpson: American Crime Story" is a 10 part miniseries about the 1995 murder trial. It airs Tuesdays on FX.
The Associated Press contributed to this report.