Cruella de Vil returning to the big screen for new Disney flick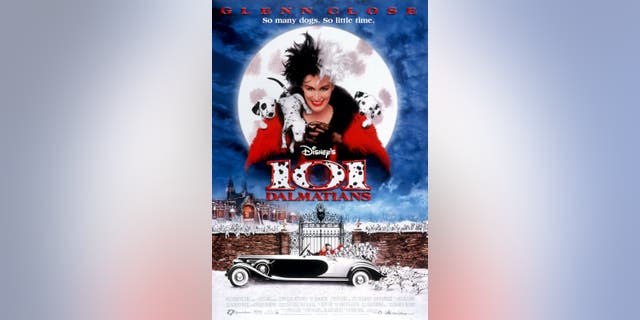 The villainess from "101 Dalmatians" will be at the center of a new Disney live-action feature, according to The Hollywood Reporter.
On the heels of "Maleficent," arriving in theaters in 2014, Disney is once again resurrecting one of its wicked characters for a new film. This time, the studios are bringing back Cruella de Vil, the fur-loving, puppy-hating character from Dodie Smith's 1956 novel "The Hundred and One Dalmatians."
The ruthless character first appeared on screen in Disney's 1961 animated adaptation of the book, complete with white and black hair and aggressively pointy features. In 1996, Glenn Close brought the character to the screen again in Disney's live-action adaptation. The actress is now one of the producers behind the forthcoming film featuring Cruella de Vil.
The film will be based on a screenplay by Aline Brosh McKenna, the screenwriter behind the adaptation of "The Devil Wears Prada" as well as Kenneth Branagh's "Cinderella," arriving in theaters in 2015.