Courtney Robertson: I had sex during 'Bachelor' filming to keep things 'real'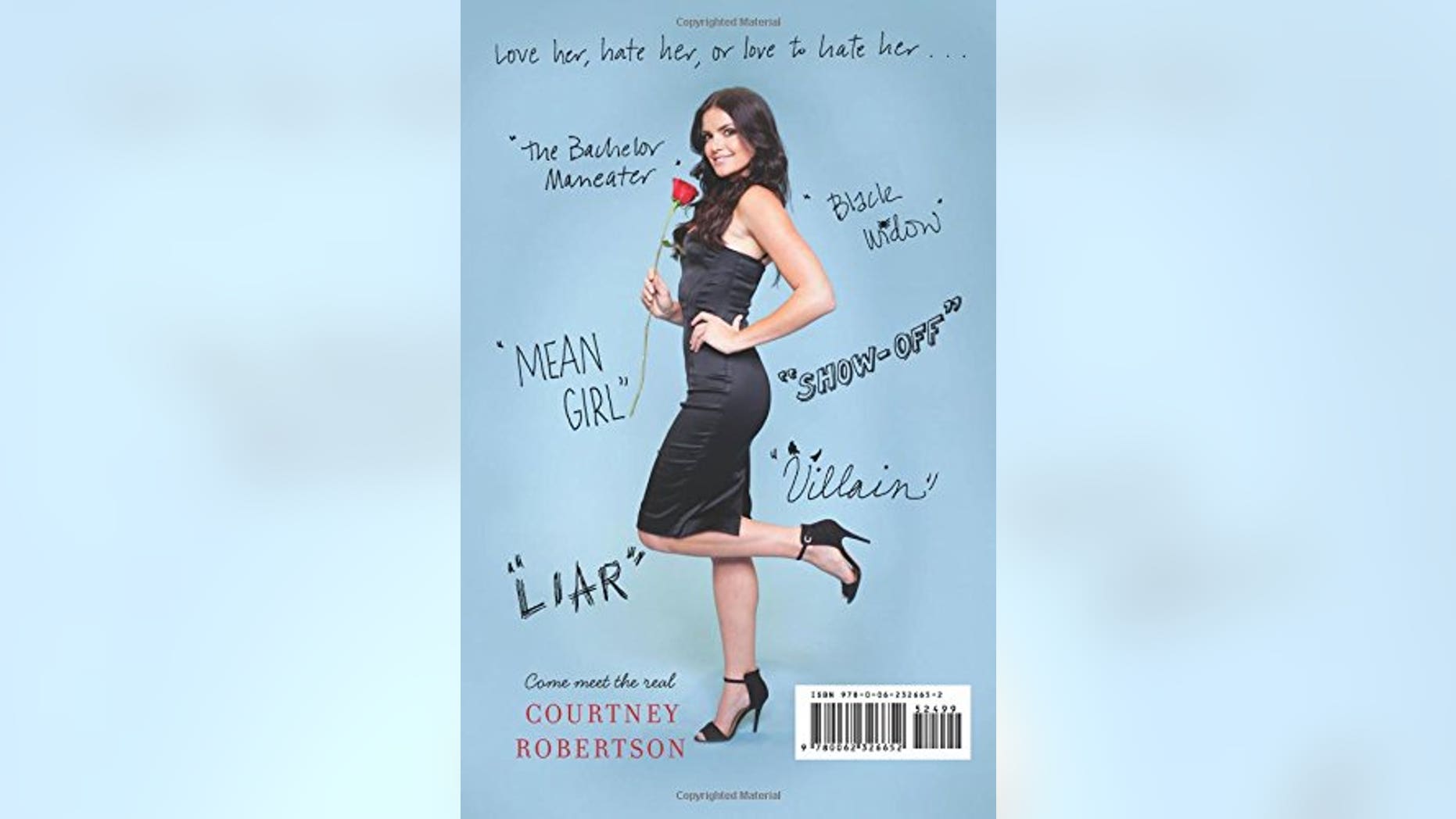 Two years ago Courtney Robertson appeared on season 16 of "The Bachelor" and immediately became one of the most controversial figures in the dating show's history. She became a villain of the show by dissing the other girls and breaking the rules. Anyone remember that illicit skinny-dip? Now she's penned a book entitled "I Didn't Come Here to Make Friends: Confessions of a Reality Show Villain." Robertson spoke to FOX411 about the book and Bachelor Ben.
FOX411: So when you went skinny dipping with Ben you had sex on national TV.
Courtney Robertson: Yeah. At the moment I kind of forgot we were filming the show. I was so wrapped up in wanting to spend alone time with him. It was the first time I got to talk without any audio. It didn't last very long. I was trying to keep it as real as possible. That's something I would do if I was with my boyfriend on vacation.
FOX411: Did you really fall in love?
Robertson: A lot of people think it's bizarre but I really fell in love. It's the perfect kind of situation. You're going on those romantic dates. I was gone for two and a half months by the end of it, I was really head over heels but I did have some concerns, some doubts.
FOX411: It seems like most of the relationships fall apart a couple of months after the show ends.
Robertson: In our case it did especially once the show started airing. There were a few weeks before the show started airing that were probably the best time in our relationship. Once the show started airing, that's when we started to crumble.
FOX411: Are you in contact with Ben now?
Robertson: No. I reached out to him about eight months ago when I was writing the book and said, "Hey I just wanted you to know I'm writing a book. If you want to talk about content," because he had recently reached out and said, "Let's clear the air." It was nice so I said, "If you want to talk about content call me." I was willing if there were certain stories he didn't want in there, I was willing to take them out but he never called so I just went ahead. I did soften a few things. There's a lot more I could have put in there (laughs).
FOX411: Why did you decide to write this book?
Robertson: I never really had a chance to share my side of the story. You probably saw the magazine covers. I was getting trampled on so, yeah, I really wanted to write this to share my side, the true story and I wrote it for the fans to give them an inside look.
FOX411: You really got some negative press.
Robertson: I sure did. That was really difficult for me because I couldn't say anything at the time so you're just sitting there watching these things being said about you and you can't react to it. I had friends selling stories about me. There were things coming out and being spun, these crazy stories. I was like, "Oh my gosh I can't believe this is happening."
FOX411: Do you regret any of the things you said?
Robertson: You know I did the best I could. I don't really regret it.
FOX411: Are you dating now?
Robertson: I've been happily single. I've met some really interesting men. I'm looking forward to the summer. I'm hoping to meet someone special.