Country superstars join together for a George Jones tribute concert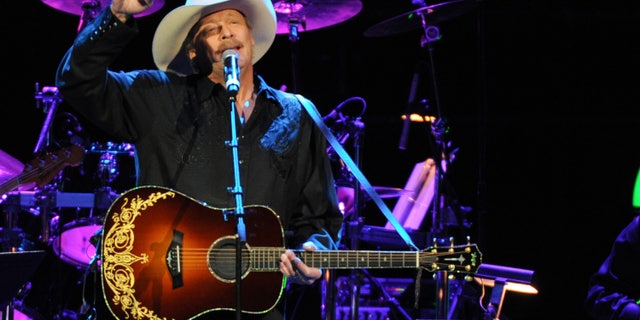 Dozens of country singers joined together for a raucous and lengthy concert on Friday night to celebrate the musical legacy of country legend George Jones.
Before the Country Music Hall of Famer passed away this April at the age of 81, he had been planning a November 22 farewell concert at the Bridgestone Arena in Nashville along with some guest performers. Last night the concert went ahead as planned with country's shining stars paying tribute to the "King of Broken Hearts."
Garth Brooks, Trisha Yearwood, George Strait, Miranda Lambert and Blake Shelton were among the performers who took part in the almost four hour concert. In contrast to Jones's funeral, a somber affair at the Grand Ole Opry House, this event was laced with laughter and fond memories.
Country duo Big & Rich entered the stage atop riding mowers to warble "Love Bug," while Vince Gill sang "Bartender's Blues," clad in a T-shirt that read "Sweet Pea," the nickname Jones had bestowed upon him.
After Brad Paisley sang "The One I Loved Back Then (The Corvette Song)," The Tennessean reported that he told the audience, "No was more generous to me than George Jones," then adding, "I know he's looking down at this and saying, 'Son, where's all the money goin' for this?'"
The evening ended on a poignant note with Alan Jackson performing "He Stopped Loving Her Today," a tune he had sung at the funeral but this time he was joined by Jones's widow, Nancy for the final choruses.
To read more go to The Tennessean