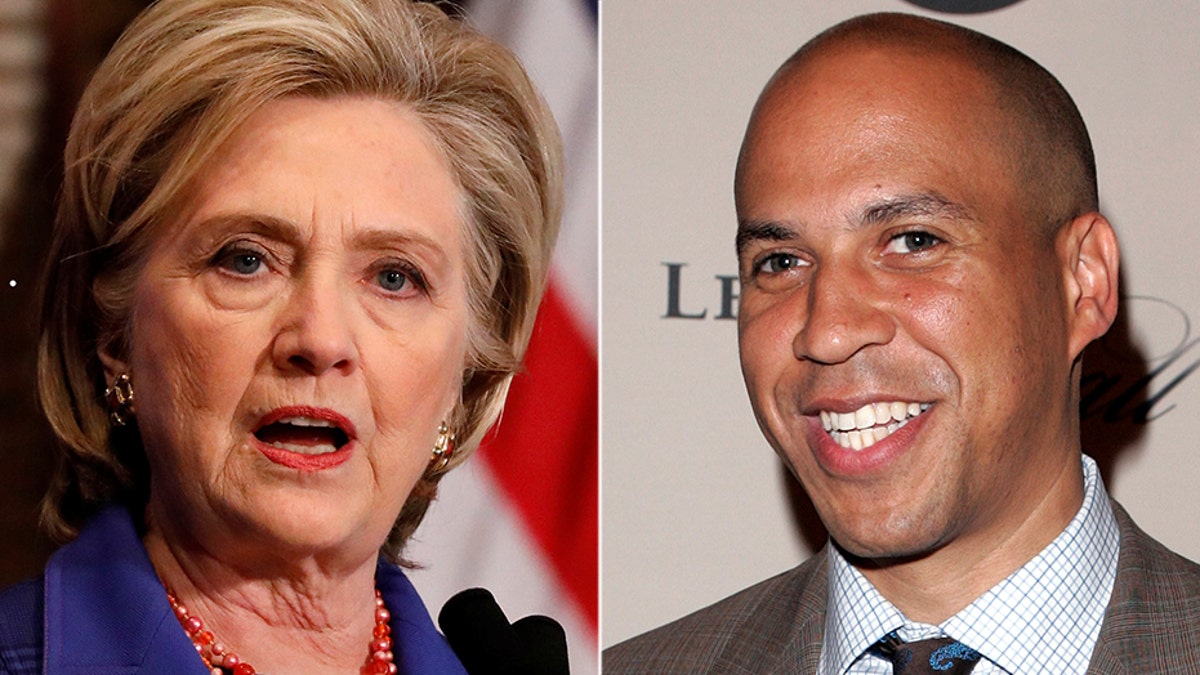 Sen. Cory Booker didn't want to discuss Hillary Clinton's recent controversial comments during an appearance on ABC News' "The View" on Monday, telling the panel that he's focused on the future while reminding viewers that Democrats lost the election.
"The election's over and is past," Booker said when pressed on Clinton's comments that she won "forward thinking" portions of the country. "The reality is we have to in this coming '18 election -- forget 2020 -- focus on right now, we have to see each other for the truth of who we are."
Booker, a Democrat from New Jersey, attempted to filibuster about his feeling that President Trump is dividing the nation, but "The View" co-host Meghan McCain chimed in, saying, "Hillary makes me feel that way as well. Do you think this messaging from her is hurting your party right now?"
Booker said that "Clinton lost the electoral vote" and she's not the president of the United States, and therefore he is focused on the future.
"We, right now, are in a state of crisis," Booker said. "We need to get back to a country that understands we're not each other's enemies."
During a recent trip to India, Clinton told attendees at a conference in Mumbai that Americans did not "deserve" a Trump presidency, said she won the states "that are optimistic, diverse, dynamic, moving forward," and that Trump's campaign was "looking backwards."
Clinton summed up Trump's message as "you know, you didn't like black people getting rights, you don't like women, you know, getting jobs. You don't want, you know, to see that Indian American succeeding more than you are."
Clinton has also stood by comments implying that white women who voted for Trump were subject to "a sort of ongoing pressure to vote the way that your husband, your boss, your son, whoever, believes you should."
She attempted to explain her comments about American voters and the 2016 election in a lengthy Facebook post Saturday that claimed she "meant no disrespect to any individual or group."
Clinton's original comments drew backlash from Democrats, among them Senate Minority Whip Dick Durbin of Illinois, who told "Fox News Sunday" that the former secretary of state's remarks were "not helpful."
It appears Booker agrees with Durbin when it comes to Clinton's comments about voters.
Fox News' Samuel Chamberlain contributed to this report.