Corey Lewandowski doesn't take Sacha Baron Cohen's bait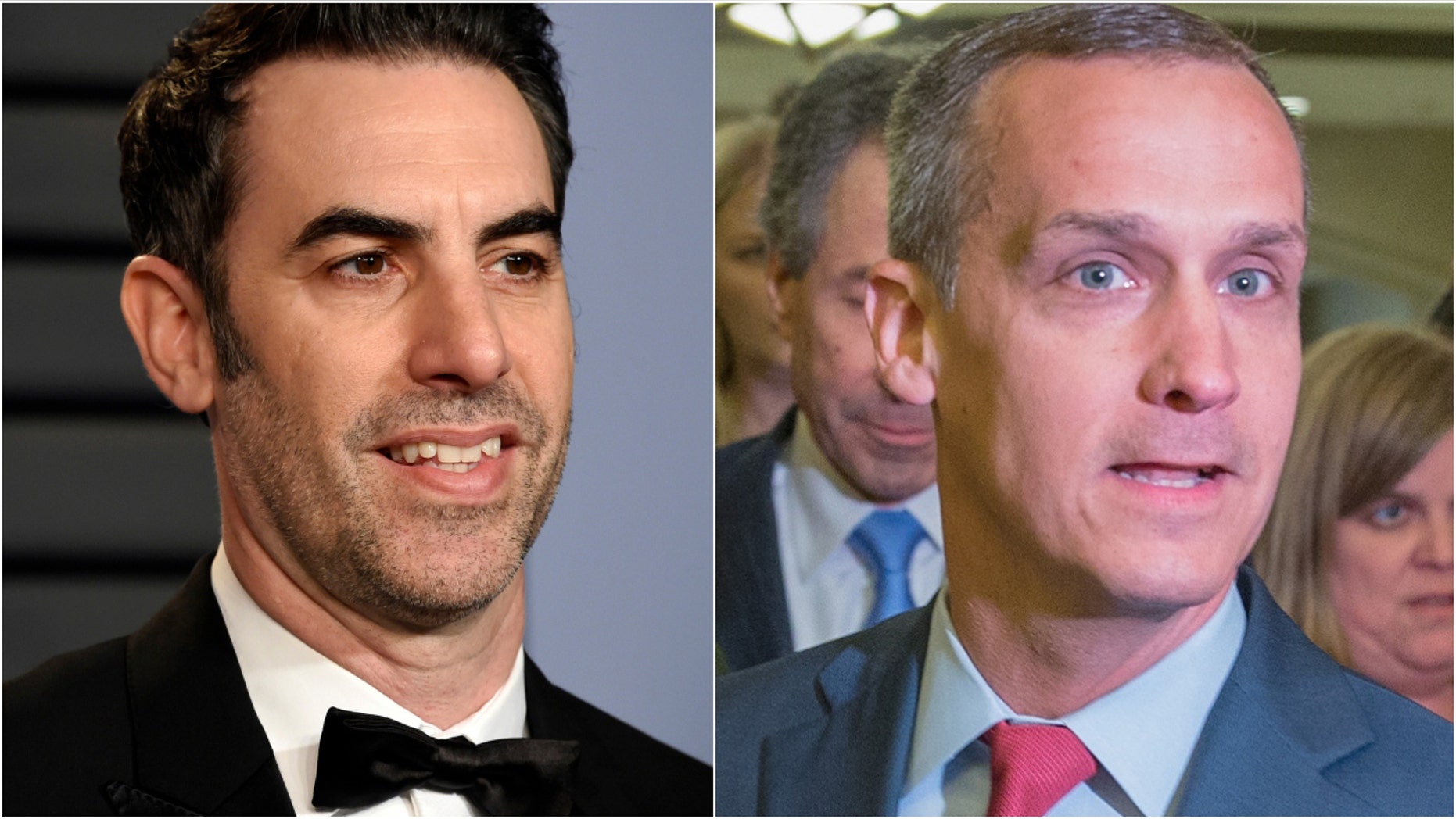 Corey Lewandowski 1, Sacha Baron Cohen 0.
President Trump's former campaign manager joined the "Who is America?" hit-list on Sunday, but unlike his predecessors, was able to keep his cool throughout the entire appearance.
Lewandowski stuck to his talking points and wasn't the least bit swayed by Cohen's wild, undercover antics — which included the on-air praise of a fictional, far-right conspiracy theory about PBS being owned by the "Rastafarian lobby."
"I wouldn't know anything about that," Lewandowski said.
"The Rastafarian lobby is behind a lot of the major military decisions of the last 30 years," Cohen jokingly explained. "The invasion of Iraq as because the Rastafarian lobby, their leader, Gen. Robert Marley suggested that they had — they developed over 45,000 Buffalo soldiers. These dreadlocked Rastas who were marching through Africa into the heart of America, and then the plan was to take them into Iraq."
Without missing a beat, Lewandowski said: "I don't know if that qualifies as conclusive evidence. I've never seen that before."
Posing as "Billy Wayne Ruddick Jr." — a far-right conspiracy theorist and "citizen journalist" — Cohen pressed Trump's former campaign manager repeatedly on a number of sensitive issues, including whether the president is a racist and his stance towards neo-Nazis.
The comedian aired the interview on the one-year anniversary of the deadly Charlottesville hate rally.
"With Charlottesville, where people attacked our president, why should the president pick a side between anti-fascists and fascists?" Cohen asked.
"There is a place and a time to disagree with people — everywhere," Lewandowski said. "You don't have to agree with people. You have to respect them and you can't be attacking them."
Cohen continued to poke and prod, proclaiming: "You can't be attacking honest, fascist people that just want to express their right to start a genocide. That is their right!"
To which Lewandowski replied, "Look, I don't know about that … but what I do know is this: If the law says that people can do a peaceful protest, then they should be allowed to do that."
Asked flat-out whether he thought the president was racist — or "the least racist man alive" — his former campaign manager said: "I I had the privilege of standing and sitting next to candidate Trump — and now the president— for thousands of hours over my tenure running his campaign. Never, ever, ever did I ever hear him utter a racist word in his life. Ever."