Cooking with 'Friends': Peter Johnson Jr's Fajitas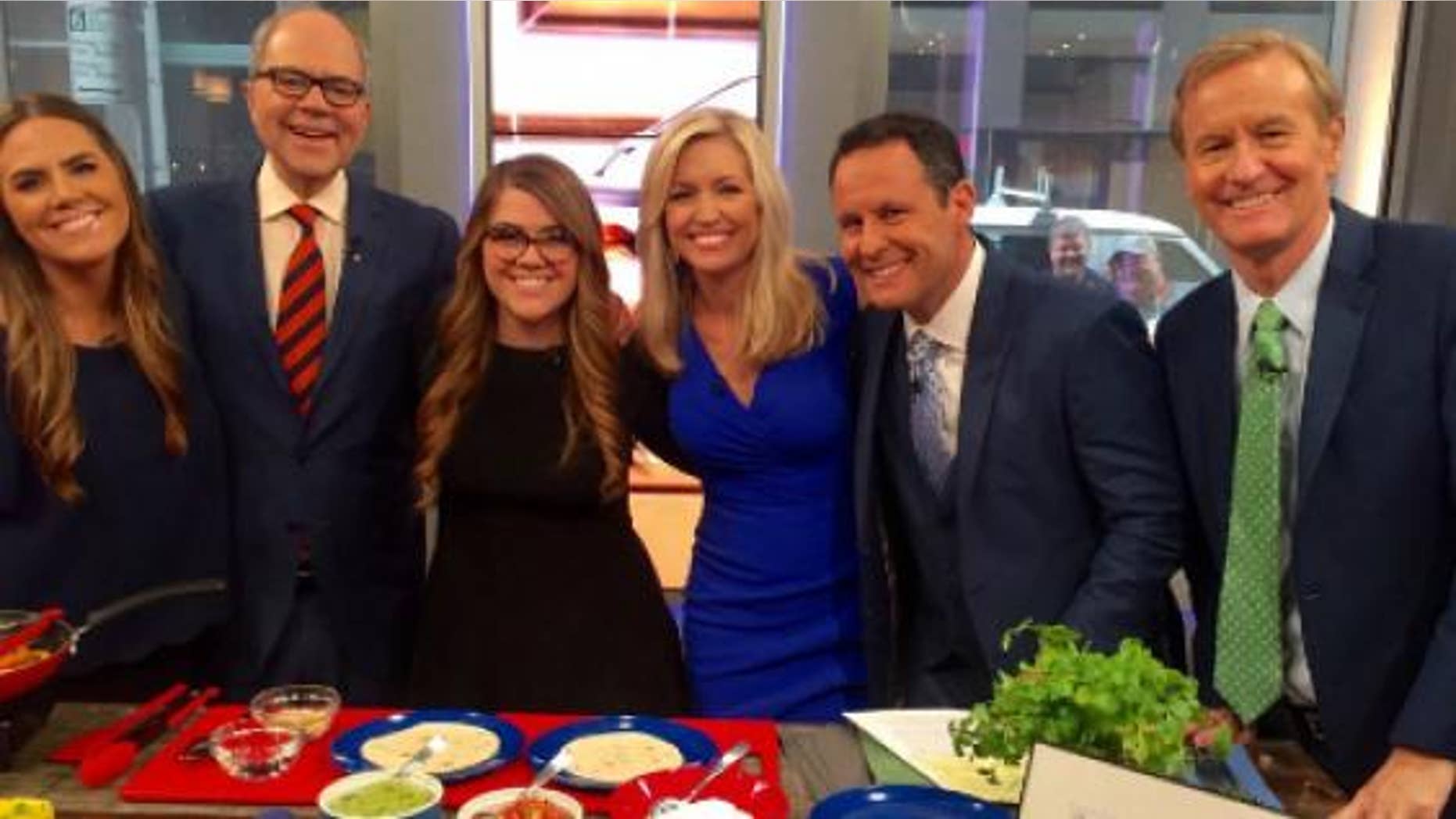 We've seen his legal skills, and now Fox News Legal Analyst Peter Johnson Jr is showing off his cooking skills! He whipped up some sizzling fajitas for our Cinco de Mayo celebration – a family favorite because it's so easy to make!
FAJITAS
Ingredients:
1 ½ lbs. skirt steak or chicken
¼ c. vegetable oil
Marinade or seasoning of your choice
2 bell peppers
1 medium onion
8 (8-inch) flour tortillas
Guacamole
Sour Cream
Pico de gallo
Lime wedges
Instructions:
After marinating or seasoning the meat to your desire, cooking in a hot skillet with vegetable oil.  Add peppers and onions to the skillet to sauté.
To soften the tortillas, place on a hot pan over the stove or place on a cooking rack in the oven for a couple minutes.
Once meat and veggies are cooked, place in warm tortilla. Add toppings of your choice and enjoy!
NOTE: You can also grill the meat and veggies!