Cooking with 'Friends': Janice Dean's Pasta Barnych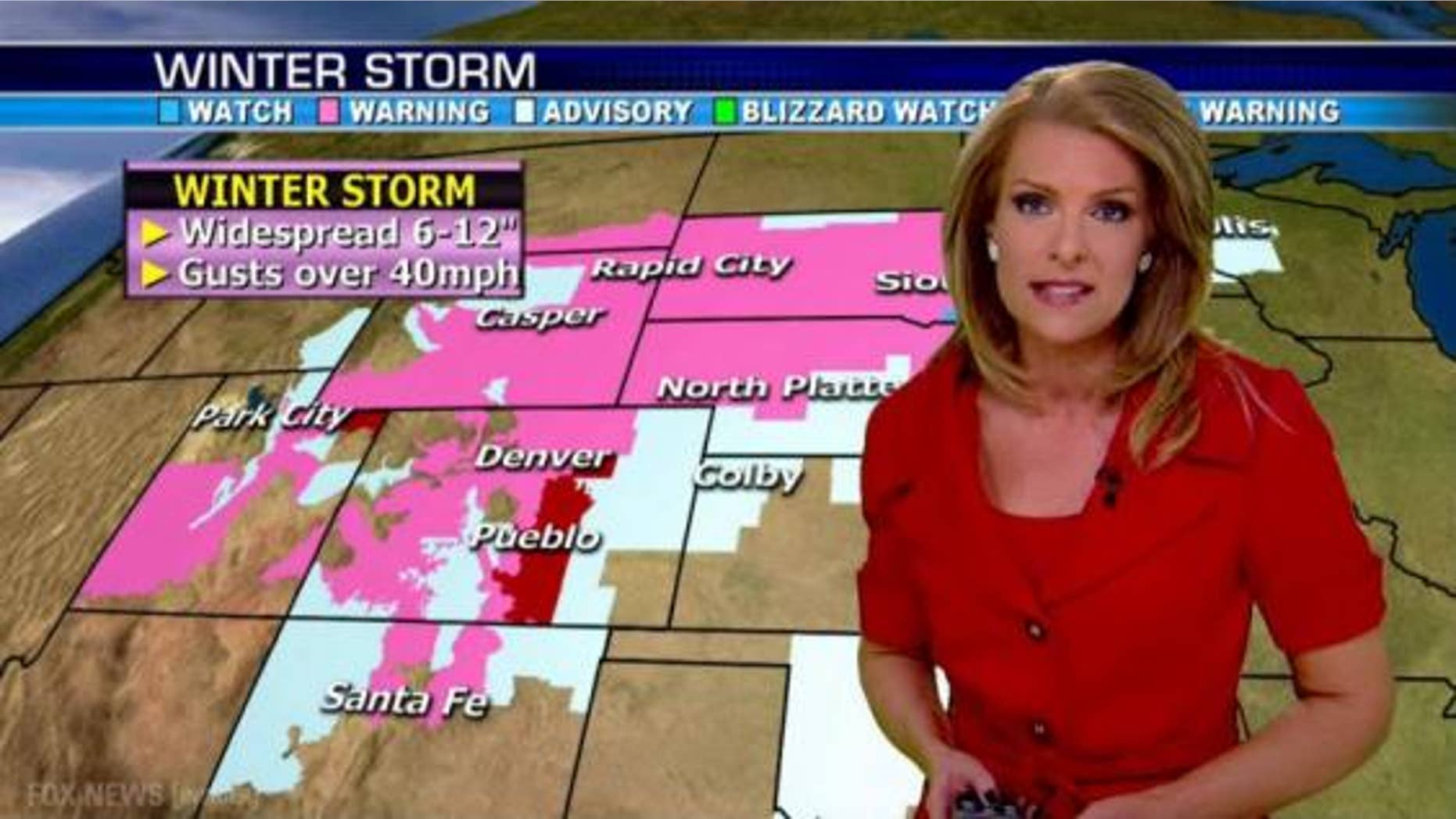 PASTA BARNYCH
Serves 5-8
Ingredients:
2 lbs. pasta, bowties or penne
1 lb. fresh mozzarella cheese
1-1½ lbs. plum tomatoes
1 or 2 large bunches of fresh basil
½ lb. sun-dried tomatoes (unsalted in olive oil, if possible)
1/3 lb. pine nuts
½ clove of garlic
Extra virgin, dry-pressed olive oil
Salt
Pepper
Instructions:
Start boiling water in a medium to large pot. It takes about 20-25 minutes.
Dice the cheese into cubes about the size of dice, and set aside. Cut the tomatoes. If you have plum tomatoes, go for 16 pieces per tomato, and set aside. Soak basil in cold water, rinse twice, and finely dice basil. Finely dice the garlic, set aside. Finely chop the sun-dried tomatoes to whatever size you prefer. Smaller is probably better to spread out the taste, but you don't have to dice.
Pour a generous amount of olive oil in a large frying pan on medium heat.  Let stand for 3-4 minutes.  Watch closely – you don't want it too hot. 
Add the pasta to the boiling water in the pot.
Place the diced garlic in the frying pan.  Do this slowly – the water in the garlic may explode if the oil is too hot.  If you get a nice, slow sizzle, you have the right temperature. Fry garlic until golden brown, about 1-2 minutes, and be careful to avoid burning it.  If in doubt, don't worry, the garlic will continue to cook with the other ingredients.
Mix the pine nuts with the garlic and let the mixture fry for another 2-3 minutes on medium heat.  Stir frequently.  The nuts will become more golden in color but they don't have to be thoroughly cooked. Add the sun-dried tomatoes.  Stir. Add salt and pepper to taste.  If the sun-dried tomatoes are salty, add very little, if any, salt.  Let the mixture fry for 4-5 minutes on a low-medium flame.
OPTIONAL: Add plum tomatoes to the frying pan if you have room.  You can either cook them a little or just add them cold to the pot later.  It's your preference.
When pasta is done, strain it in a colander, and pour it back into the pot.  Add the tomatoes to the pot if they weren't mixed in the frying pan.Add the contents of the frying pan into the pot.  Mix thoroughly. After the contents cool for a few minutes, add the cheese. If cheese is added while it's too hot, it will get stringy.
-----------------------
You can get away with a pound of pasta for 4 people, but with 2 pounds you have tasty leftovers.  You will probably get about 10 servings from these ingredients.  This is a great leftover meal, either cold or hot, and it holds up in the fridge for at about 2-3 days.  If you are forced to buy sun-dried tomatoes in a salty brine, soak them in warm water for 10-15 minutes, and then rinse thoroughly.  Also, if you want to add chicken to this dish, grill some cutlets on the barbeque, cut into chunks, and add at the end.