Conservative CNN pundit suspended amid revelations of sexual misconduct allegations from 2014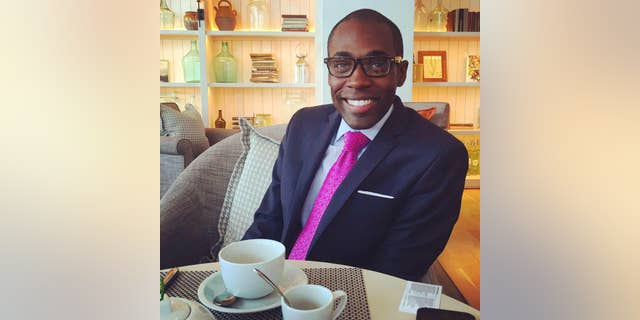 CNN has suspended conservative pundit Paris Dennard amid revelations that in 2014 he was fired from Arizona State University for allegedly making sexually explicit comments and gestures toward women.
Dennard, according to the Washington Post, told a recent college graduate who worked for him that he wanted to have sexual intercourse with her while touching her "neck with his tongue" during an event.
A 2014 report by the university alleged that he "pretended to unzip his pants in her presence, tried to get her to sit on his lap, and made masturbatory gestures" when he worked at ASU's McCain Institute for International Leadership.
A second woman accused Dennard of throwing things at her and allegedly caught him looking at her breasts.
"Such conduct, of course, is inappropriate … unprofessional and unbecoming of a university employee, and in violation of ASU policy."
"Don't worry, I've already seen it," he admitted saying after the woman tried to adjust her blouse.
Dennard was found to have "engaged in much of this behavior in the workplace and/or during work events. Such conduct, of course, is inappropriate … unprofessional and unbecoming of a university employee, and in violation of ASU policy."
He didn't dispute the findings of the university's investigation into the misconduct at the time, which was prompted by after the women reported him to the administration for making them uncomfortable, and was placed on administrative leave and eventually "involuntarily separated" from his post in early 2015, according to the Post.
Fox News confirmed that CNN suspended Dennard in the wake of the revelations of the misconduct. The network said it plans to conduct an investigation into the allegations against Dennard.
The news of his past alleged transgressions came after Dennard rose to sudden prominence this week after President Trump praised the pundit as "wonderful" following a heated debate with former intelligence official Phil Mudd.
During the debate, Mudd began shouting after Dennard expressed support for Trump's decision to strip former CIA Director John Brennan of his security clearance, saying former intelligence officials use security clearances for profit in the private sector.
"Just watched former Intelligence Official Phillip Mudd become totally unglued and weird while debating wonderful @PARISDENNARD over Brennan's Security Clearance. Dennard destroyed him but Mudd is in no mental condition to have such a Clearance. Should be REVOKED?" Trump tweeted.
Dennard was an outspoken supporter of Trump during the 2016 presidential election – often being a lone pro-Trump voice on the virulently anti-Trump CNN network – and is currently a member of the President's Commission on White House Fellowships, the Post reported.
He declined to answer specific questions to the Post's new report, saying he hadn't seen the school's conclusions in the report and "was led to believe" it was "sealed and proprietary."
"I cannot comment on items I have never seen regarding allegations I still believe to be false," Dennard told the newspaper. "This is sadly another politically motivated attempt to besmirch my character, and shame me into silence for my support of President Trump and the GOP."