'Clueless' movie remake in the works: report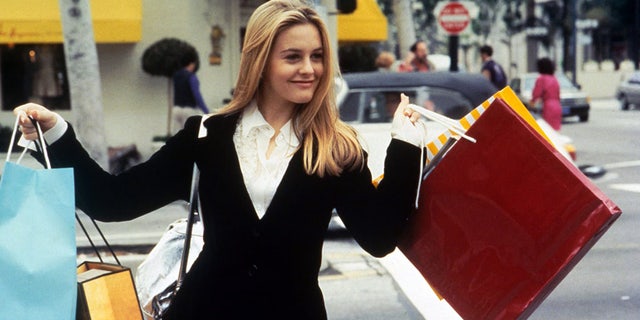 As if! 23 years after "Clueless" was released, a remake of the comedy is in the works at Paramount Pictures, according to a new report.
Per Deadline, the studio is in early development on a remake of its 1995 hit movie with "Girls Trip" writer Tracy Oliver set to produce and "Glow" writer Marquita Robinson penning the script.
A rep for Paramount did not immediately respond to Fox News' request for comment.
Oliver seemed to confirm the report on Thursday tweeting: "Crazy excited to be producing a *new* take on one of my favorite movies of all time, #Clueless, with the hilarious and super talented @MarqRobinson writing it!!! As. If."
According to Deadline, it is unclear if the movie's original characters will reprise their roles for the remake.
The 90's film — which was directed and written by Amy Heckerling and loosely based on Jane Austen's 1815 novel "Emma" — starred Alicia Silverstone (Cher Horowitz), Paul Rudd (Josh Lucas), Stacey Dash (Dionne Davenport), and the late Brittany Murphy (Tai Frasier).
ALICIA SILVERSTONE SAYS NEW 'CLUELESS' FILM UNLIKELY
Back in August, Silverstone addressed the possibility of another "Clueless" movie.
"Amy Heckerling has made it very clear that she does not want to do another one, but she is doing a musical on Broadway," the 42-year-old actress said of the filmmaker, who is writing an upcoming musical adaptation.
Fox News' Zoe Szathmary contributed to this report.