Cindy Crawford's Daughter, Kaia Gerber, Looks Exactly Like Her Supermodel Mom on POP Magazine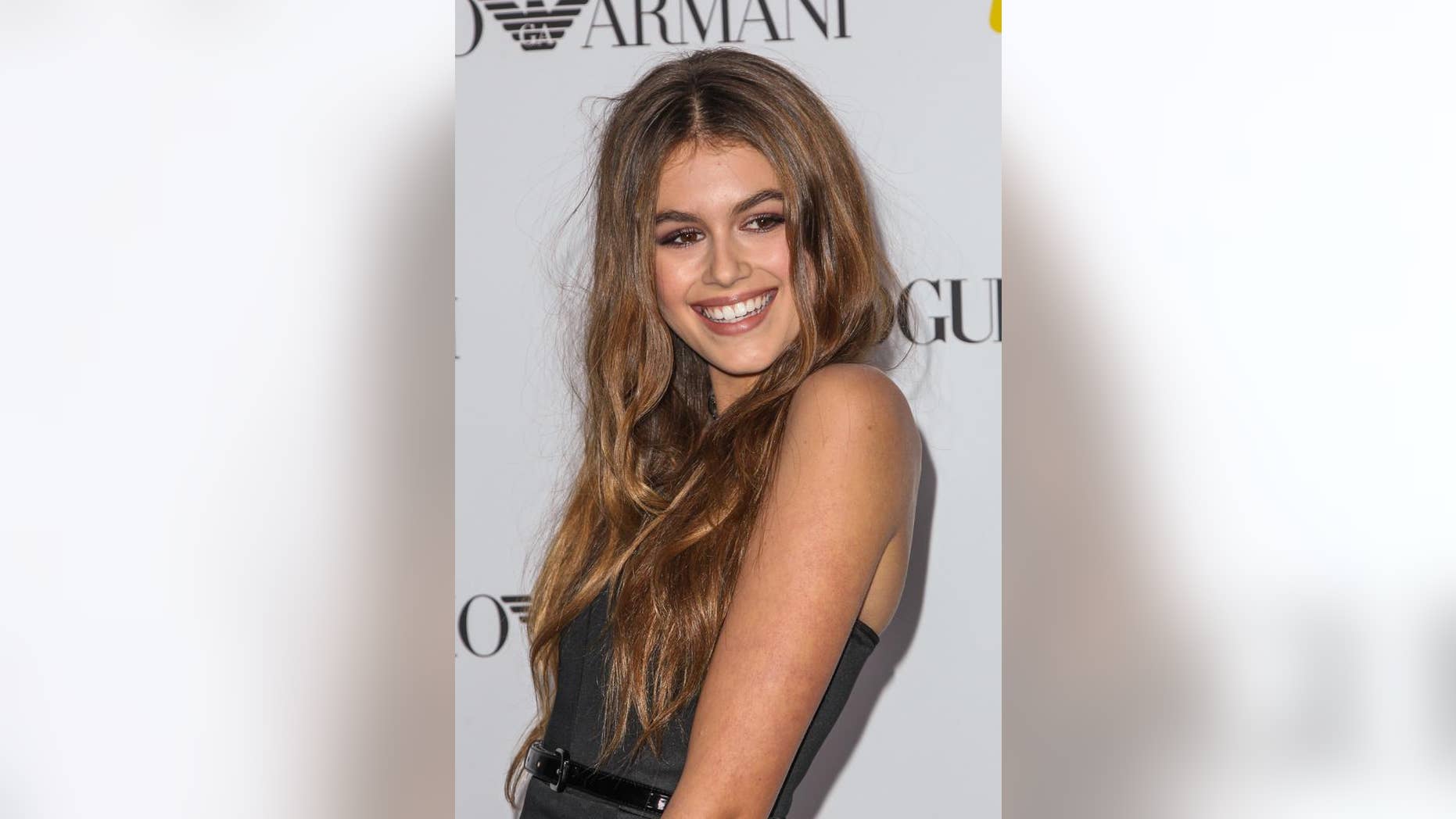 The apple doesn't fall far from this tree.
If the name "Kaia Gerber" doesn't ring any bells, then perhaps you've heard of her mother, Cindy Crawford. The supermodel with the iconic mole landed her first magazine cover at age 16, and now her 14-year-daughter is following in her footsteps.
As reported by the Daily Mail, Gerber is now appearing on three different covers for POP Magazine, which also features an editorial spread showcasing her runway-ready looks and an interview in which she says she knew "from a super young age" that she wanted to be a model.
And with Gerber looking pretty much exactly like her cover-girl mom, chances are she's going to do just fine in that field.
"It's not like I never dreamed it could happen, because it's really all I dreamed about," says Gerber to the fashion publication. "But I never thought it'd happen this early. It didn't hit me until mom and I got the French Vogue cover — even after that I was like, 'Wait, is this really happening?' I'm still kind of shocked."
And having Crawford's gorgeous genes isn't the only thing that's working for her. Ashley Heath, the founder and editor-in-chief of POP, says that, like any mother, Crawford is carefully guiding her daughter through the competitive fashion industry.
"Is Cindy Crawford pulling all the strings? Sure, she's keeping a very close eye, but she's a great mom, and that's what you should do when you have a 14-year-old shooting-star prodigy in your family," says Heath.
And her mother's advice is definitely working, because Heath is already predicting that Gerber "will be the biggest model in the world within five years."
See Crawford's lookalike daughter for yourself below: