Cincinnati man turns himself in after being accused of shooting employee of Nick Lachey's bar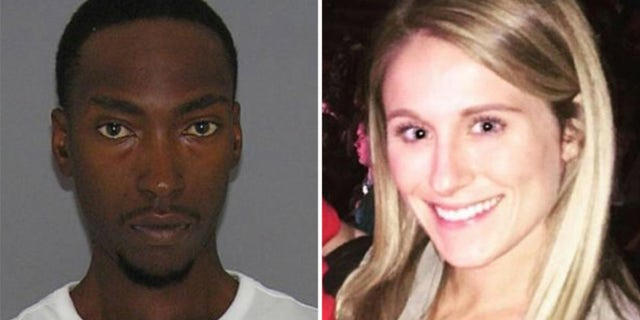 NEWYou can now listen to Fox News articles!
A Cincinnati man identified by police as the gunman who shot an employee of singer Nick Lachey's sports bar on Thanksgiving has turned himself in to authorities.
Lavoris Hightower, 36, turned himself in Thursday night after the Cincinnati Police Department identified him publicly as the man who shot Ellie Richardson, 27, Fox 19 reported.
Hightower's attorney reportedly said that police have the wrong man.
Hightower had already been indicted for attempted murder, felonious assault, weapons under disability and tampering with evidence in Richardson's shooting, the police department tweeted.
Richardson was leaving work at Lachey's Bar around 3 a.m. Thanksgiving morning when she was walking across the street in the city's Over-the-Rhine neighborhood when a van nearly hit her, police said.
Richardson and Hightower, who was driving the van, got into an argument before Hightower shot her in the face, according to Fox 19.
NICK LACHEY WANTS TO 'FIND SOME JUSTICE' FOR HIS EMPLOYEE WHO WAS SHOT IN THE FACE
"There is a $5,000 reward to help us get Hightower arrested and off of our streets," Hamilton County prosecutor Joseph Deters said prior to the suspect turning himself in, according to Fox 19. "First, Hightower nearly runs Ms. Richardson over with his car, and then he shoots her — unbelievable."
"Cincinnati has worked very hard to improve the area where the shooting occurred. This type of heartless act has the potential of ruining years of progress. He needs to go to jail for a long time," Deters added.
Richardson sustained injuries to her face and jaw from the shooting, a YouCaring fundraising page — which has, as of Thursday, received nearly $60,000 in donations — stated. A Facebook page titled "Ellie Richardson Recovery" said that "Ellie is doing fantastic!" and that the swelling and bruising near her eyes "is nearly gone."
Doctors believe she'll be able to go home in the next few days, according to the Facebook post, which added that she'll be undergoing "surgery next week to repair her cheek bone, eye socket and a few other fractures."
Former boy band star Lachey had written after the shooting that Richardson "is the brightest light and she will find a way to shine through this darkness."