Christina El Moussa lands solo HGTV show: 'This is only the beginning'
Christina El Moussa has a new show.
The "Flip or Flop" star announced Wednesday that she's starring in a new HGTV show called "Christina on the Coast" which will premiere in 2019.
"The past few years have brought a lot of change into my life and I am so excited to see what the next stage has in store for me both professionally and personally," the star said in a press release."There is so much to look forward to and this is only the beginning."
The reality star recently sold her Yorba Linda, California mansion where she lived with ex Tarek el Moussa. She moved to Newport Beach with their two children, daughter Taylor, 7, and son Brayden, 3.
The eight-episode series will follow Christina as she not only renovates her new home, but works with other homeowners to transform their properties into high-end spaces.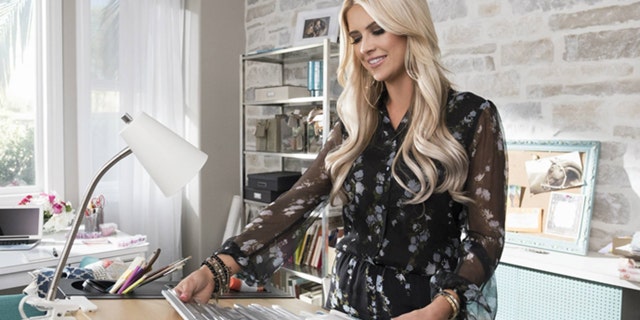 "Design is my favorite part of the house-flipping process and I can't wait to be able to now work directly with clients and create a space they've always dreamed of having," the 34-year-old said.
The mom-of-two currently stars on HGTV's "Flip or Flop" with her ex-husband. The co-stars recently opened up about the difficulties of working together after divorce.
"This would be awkward for any exes,"Christina said in May. "Since we have to see each other every day it's beyond awkward. I'm planning on staying friendly and keeping things light."
She continued, "It's all new territory. When our marriage fell apart it was more public than we could have imagined. But we're picking up the pieces and we'll still work together to support our kids."
Tarek, 36, said the "pressure is really on."
"Flipping houses put us in the spotlight, and while it was tough before, now the pressure is really on. We're still trying to figure out how all of this is going to work."