Christina Aguilera looking slim: Which celeb yo-yo dieter looks the best now?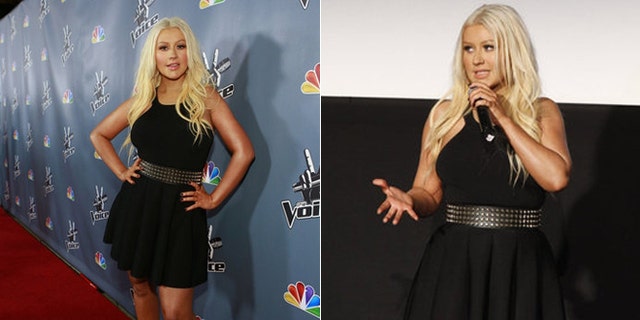 You go, girl!
The gossip rags (and Kelly Osbourne) love to pick on Christina Aguilera for her fluctuating figure, but she looked fierce at Wednesday night's screening of the new season of "The Voice," rocking a curve-accentuating dress that showed off her hot bod.
But Xtina is far from the only yo-yo dieter in Hollywood. Oprah — who infamously lost 67 lbs. in 1988, then gained it all back — and former "Fat Actress" Kirstie Alley immediately come to mind.
SODAHEAD SLIDESHOW: See the best-looking celebrity yo-yo dieters.
More recently, Jennifer Love Hewitt told the March issue of Shape magazine that an unflattering swimsuit photo of her that went viral in 2007 was a "horrible moment," explaining that she wasn't "going to the gym or eating right at the time."
Beyoncé looks amazing a year after her daughter Blue Ivy was born, but she has admitted that she struggles to keep her weight down, telling the April issue of Shape that she's "not naturally very thin."
PHOTOS: See the latest celebrity pictures to hit the Internet.
From Jonah Hill (still trim, but not as trim as he once was) to Star Jones (whose weight has crept up a bit again after gastric bypass surgery), let us know: Which celeb yo-yo dieter looks the best now?