Chris Pratt wrote the foreword for his wife Anna Faris' upcoming memoir before the Hollywood couple announced their split.
The book, titled "Unqualified," is described as a comic memoir that "will share Anna's candid, sympathetic, and entertaining stories of love lost and won," and slated for release on Oct. 24, according to E! News. The cover of the book shows Faris and wording at the bottom stating: "Foreword by Chris Pratt."
The foreword's text has not been released.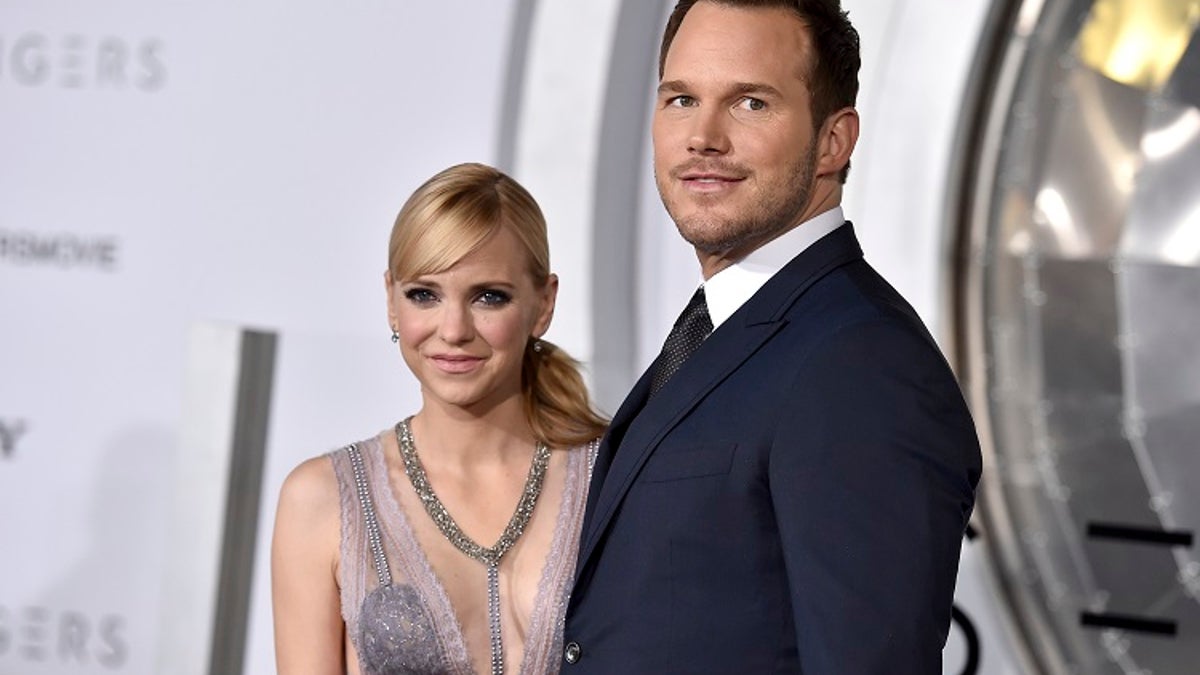 Pratt, 38, and Faris, 40, announced their separation Sunday on social media after more than eight years of marriage.
JENNIFER LAWRENCE IS BEING BLAMED FOR CHRIS PRATT, ANNA FARIS SPLIT
Pratt released a statement on Facebook stating: "We tried hard for a long time, and we're really disappointed. Our son (Jack) has two parents who love him very much and for his sake we want to keep this situation as private as possible moving forward. We still have love for each other, will always cherish our time together and continue to have the deepest respect for one another."
The "Mom" star recently dished about her marriage to Pratt in an interview with Live Happy magazine that took place in June for the magazine's October issue. The issue is on newsstands now.
"I recently visited Chris in London while he was shooting 'Jurassic World 2,' and he rented a boat that took us up and down the Thames," Faris told Live Happy. "He had scones and it was wildly romantic. He's constantly doing really romantic things like that which are so wonderful. But I also think that for us, our best date is an afternoon at our Washington home. Chris will put our crab pots out early in the morning, and later that day, we'll eat fresh crab with a little butter and just look at the scenery."
CHRIS PRATT, ANNA FARIS SPLIT COULD BE FINANCIAL NIGHTMARE, DIVORCE LAWYERS SAY
"I think that's one of the many reasons we fit so well together," Faris said. "We get each other because even though we met under the lights of Hollywood, we're from the same place. We both know the same trees and smells and birds. It sounds corny, but those are things that ground us in everything outside of Hollywood."