Chris Hemsworth says he'd be open to playing the next James Bond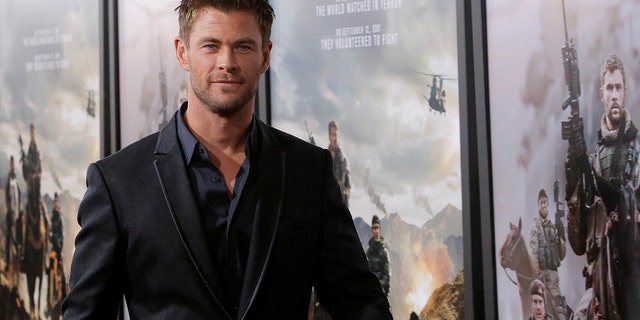 Now that Chris Hemsworth has finished filming his role as Thor in the next two "Avengers" films, the Australian actor may have his sights set on a very English role. In a recent interview, the "Ragnarok" star revealed that he'd jump at the chance to play James Bond.
Hemsworth appeared on the Australian daytime talk show, "Sunrise" where he was asked about his future as the God of Thunder. He noted that his contract is coming to a close with the conclusion of the two-part "Avengers: Infinity War" saga. However, despite that, the star says that the third movie in his standalone franchise was such a reinvention that he'd be open to reprising the role of Thorr a fourth time (eighth if you count the "Avengers" films) if the right script came along.
"My contract is coming to an end. We've just finished the last two 'Avengers' so… who knows what the future holds?" he told the hosts. "It felt like we reinvented that last one in a big way. It felt refreshed and re-energized so… yeah, we might have conversations if there's another great script that comes along, but at the moment that's it."
While that may be welcomed news to Marvel fans, the hosts couldn't resist speculating about where Hemsworth will take his talents next. When asked if he'd be open to replacing Daniel Craig as the next 007, the Australian star said he would like to, but reminded them that Bond exists in "sort of an English world."
"Yeah, I mean, I think any actor would jump at that opportunity. I'm certainly a fan. A whole lot of pressure comes with that, though," he said. "I think the Bond fan base is probably more critical than the comic book fanbase. I don't know, there's plenty of guys who could do a better job than I would. Plenty of English men, and women."
At this time, there are no immediate plans to move Hemsworth into the Bond role, as Craig is reportedly set to star in his fifth film as the title character in "Bond 25." Hemsworth recently captured the public's attention when it looked like he'd co-star alongside Danny McBride in a reboot of the "Crocodile Dundee" franchise, it turned out to be a very elaborate viral campaign for Australian tourism geared at American travelers.