Chris Christie tells Colbert that he would have been a better president than Trump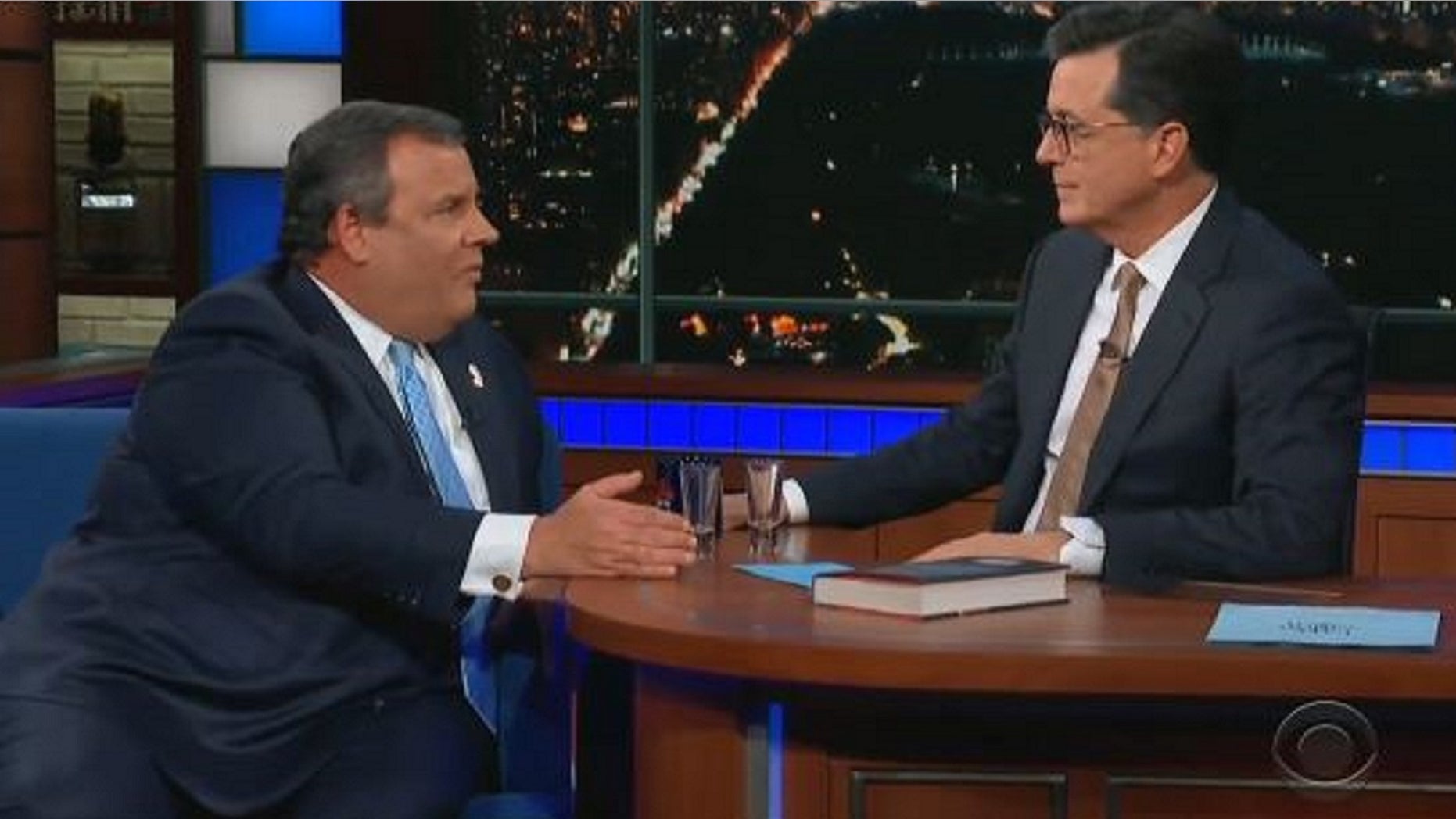 Former New Jersey Governor Chris Christie told host Stephen Colbert on Tuesday's "The Late Show" that he would be a better president than Donald Trump.
"Would you have been a better president than Trump?" Colbert asked Christie.
"Yes," Christie said, without hesitation and to audience applause.
WILL CHRIS CHRISTIE CHALLENGE TRUMP IN 2020? 'NEVER SAY NEVER,' FORMER GOVERNOR SAYS 
Colbert responded with, "I like that, that's nice."
The pair continued the conversation about who Christie's current constituency. Colbert, citing his 15 percent approval rating in New Jersey, asked, "Who likes you?"
CLICK HERE TO GET THE FOX NEWS APP
Christie was there to promote his new book, "Let Me Finish: Trump, the Kushners, Bannon, New Jersey, and the Power of In-Your-Face Politics."