'Charmed' reboot to feature feminist plot lines and a lesbian character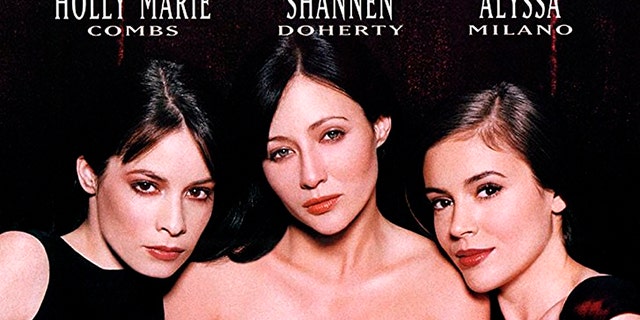 The cast breakdown for the new "Charmed" series has been revealed, featuring three young, feminist women and one who is a lesbian.
According to TV Line, the new "Charmed" reboot, created by "Jane the Virgin" writers Jessica O'Toole and Amy Rardin, will follow Macy, Mel and Madison Pruitt, three girls with "fierce" and "feminist" personalities who live in a present-day college town and discover that they are witches.
Mel and Madison are the two very different sisters. Mel, who is in her mid-20s, is said to be "a strong-willed feminist," and is the character dating female detective, Soo Jin Her witchy power is freezing time.
Madison, who is in her late teens, is an athletic college cheerleader who is in the process of pledging a sorority. Unlike her feminist sister, Madison strives to always fit in. Her power is hearing other's thoughts.
Lastly, there is Macy, who is said to be the oldest of the three witches. Macy is a self-proclaimed "science nerd," with a Ph. D quantum physics. It is unclear whether or not Macy is a sister of the Pruitt girls but, the scientist "has reason to believe" she is related to them, according to TV Line.
Of the original "Charmed" cast, Holly Marie Combs, who played Piper, hasn't held back her feelings about the new TV series.
On Wednesday the former "Charmed" star tweeted, "I have no words……. I mean I have a lot of words but at this juncture… sure…… yeah ……… We Wish Them Well ………….."
But this isn't the first time the actress slammed the new "Charmed."
On Jan. 26, Combs shared a series of tweets in regards to the new series that were not exactly sincere. Though she originally wished them well, Combs later backtracked her well-wishing to the show's new cast and tweeted a statement saying that the new "Charmed" would ultimately not compare to what the original was.
"Here's the thing. Until you ask us to rewrite it like Brad Kern did weekly don't even think of capitalizing on our hard work. Charmed belongs to the 4 of us, our vast amount of writers, crews and predominantly the fans. FYI you will not fool them by owning a title/stamp. So bye."
The CW's casting for the new "Charmed" is still in the works.