Charlie Sheen says Brian Williams is victim of a 'vile witch hunt,' calls NBC heads 'cowards'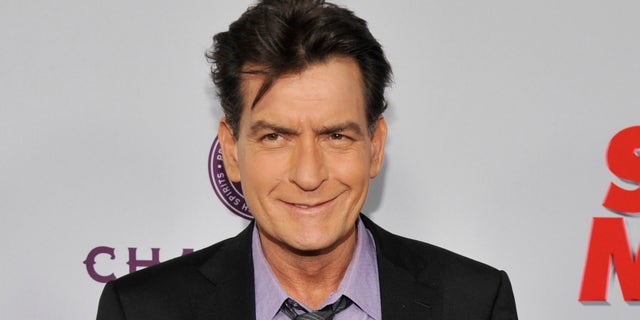 NEWYou can now listen to Fox News articles!
Brian Williams' six-month suspension from NBC News for exaggerating claims has stirred up strong feelings on both sides of the debate, those who think the punishment was too harsh and those who think it did not go far enough.
Now, actor Charlie Sheen, who was famously fired from his long-running show "Two and a Half Men," has weighed in on the situation, calling the news anchor a "victim of a transparent and vile witch hunt."
In a letter posted on Twitter, the actor blasted NBC executives for being "cowards," who's only goal "is to discredit the genius that they relied on for almost 3 decades!"
Sheen thanked Williams for his "24 years of inimitable professionalism and top shelf brilliance, as a stone cold passion driven and (PERFECTLY) fact based journalist."
"Seconding, thank you 'squared' for delivering not only the news on a nightly basis (PERFECTLY) to myself and my family," he continued. "But for every other person alive, (with a TV) who relied and still do, on your poetic insightful and NOBLE sacrifices, that made our longest nights shorter, and our shortest nights safer."
The "Anger Management" actor called Williams a "true Patriot."
"And a Hero of mine until the day I leave this star crossed imperfect Rock we call Earth," Sheen ended. "Mr. W: respect love hi 5's and refuge! (if you need it!) I remain humbly and on dangerous standby at your service."
NBC said Tuesday it was suspending Williams from his job for six months, without pay, for misleading the public about his experience covering the Iraq War in 2003. He had claimed in numerous reports and appearances that he was riding in a helicopter that was hit by a grenade.
But last week, when he was exposed, he admitted that another helicopter — not his — was struck. Amid a public outcry, he has been off the air since the weekend. An investigation by the network into his past statements is continuing.
The Associated Press contributed to this report.