Charlie Sheen Records 'Winning' Song With Snoop Dogg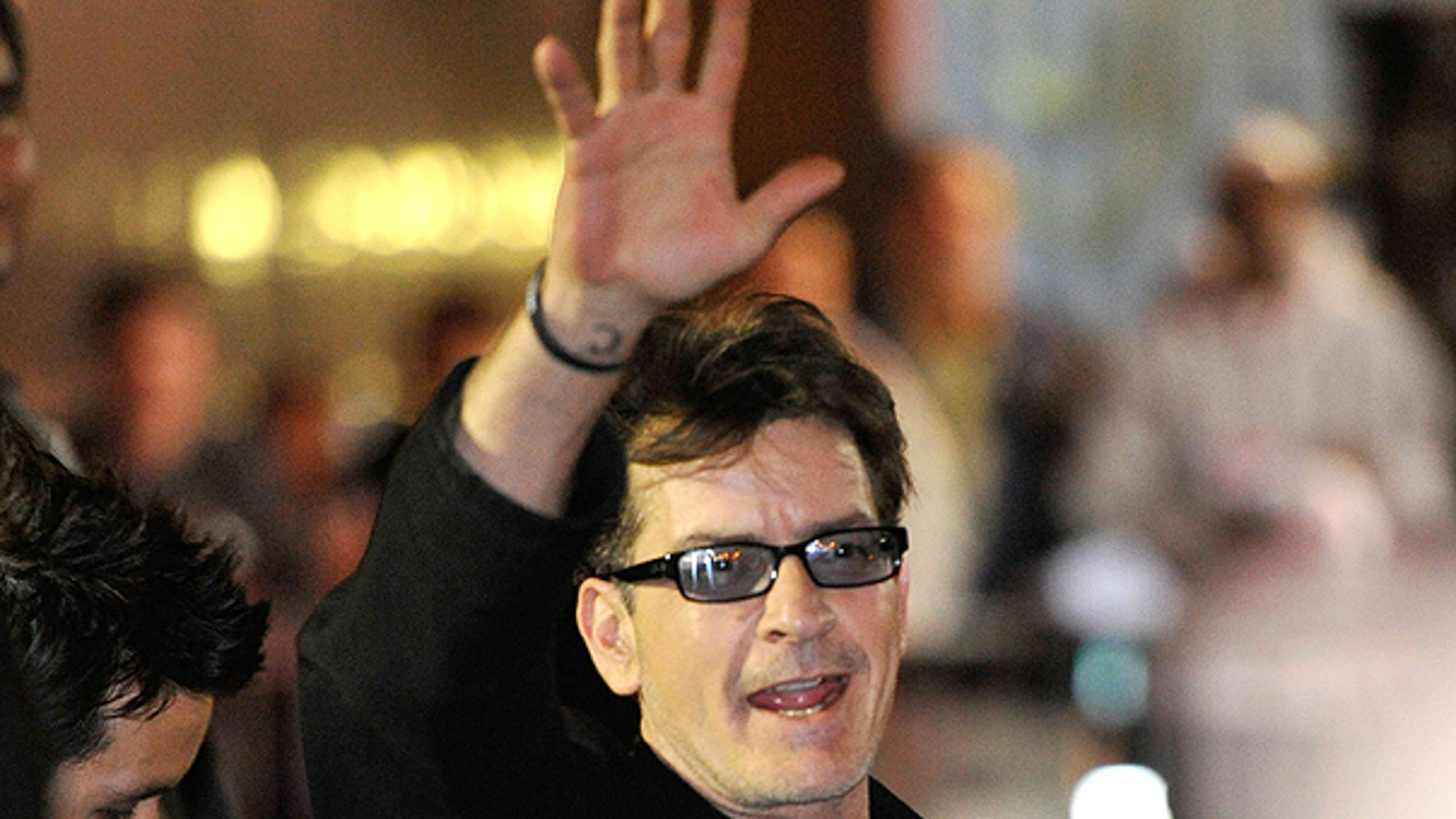 If you weren't already over Charlie Sheen singing his own praises, now Snoop Dogg is getting in on the act, the Los Angeles Times reported Sunday.
Sheen has teamed up with the rap star and former Korn guitarist Rob Patterson to record a song called "Winning," drawing on the catchphrase repeated endlessly by the actor in interviews and tweets.
It hits the airwaves on Tuesday, with Sheen telling his Twitter followers, "Get ready to rock the Sheenius."
"People will love the song," Sheen told the Times. "Who doesn't like to be winning?"
Patterson was less bold when it came to his assessment of the song. He wrote the music, while Snoop Dogg penned the lyrics.
"Look, it's a good song," Patterson said. "But I honestly don't want people to take it seriously. It's meant to be fun and entertaining."
Snoop Dogg spent about 45 minutes coming up with the lyrics before heading into the studio.
"Snoop is a warlock," Sheen said. "He came in and nailed it in a couple of hours."
"He arrived at 9:00 p.m. and was out by 11:00 p.m.," Patterson added. "We were all shocked by how quickly and how professionally he was able to just bang it out."
The song also features a cameo by former "Baywatch" star Carmen Electra, who is engaged to Patterson.
"Oh, good evening, Mr. Sheen. Are you winning?" Electra can be heard saying at the beginning of the song.
"No," replies Snoop Dogg. "He's smokin' right now!" before Sheen cuts in with "Winning, winning, winning."
Rob Christie, president of Waterfront Entertainment/Robo Records, is pushing for the song to become a sporting arena anthem in the mold of the "Rocky" theme tune.
"The song started off being about Charlie Sheen," Patterson said. "But when Snoop came in, I said I didn't want it to be just about Charlie and repeating his key phrases. It's unilaterally about winning."
There will also be an R-rated version of the song, littered with four-letter words.