Charlie Sheen 'can relate' to Roseanne Barr's 'tone of absolute despair'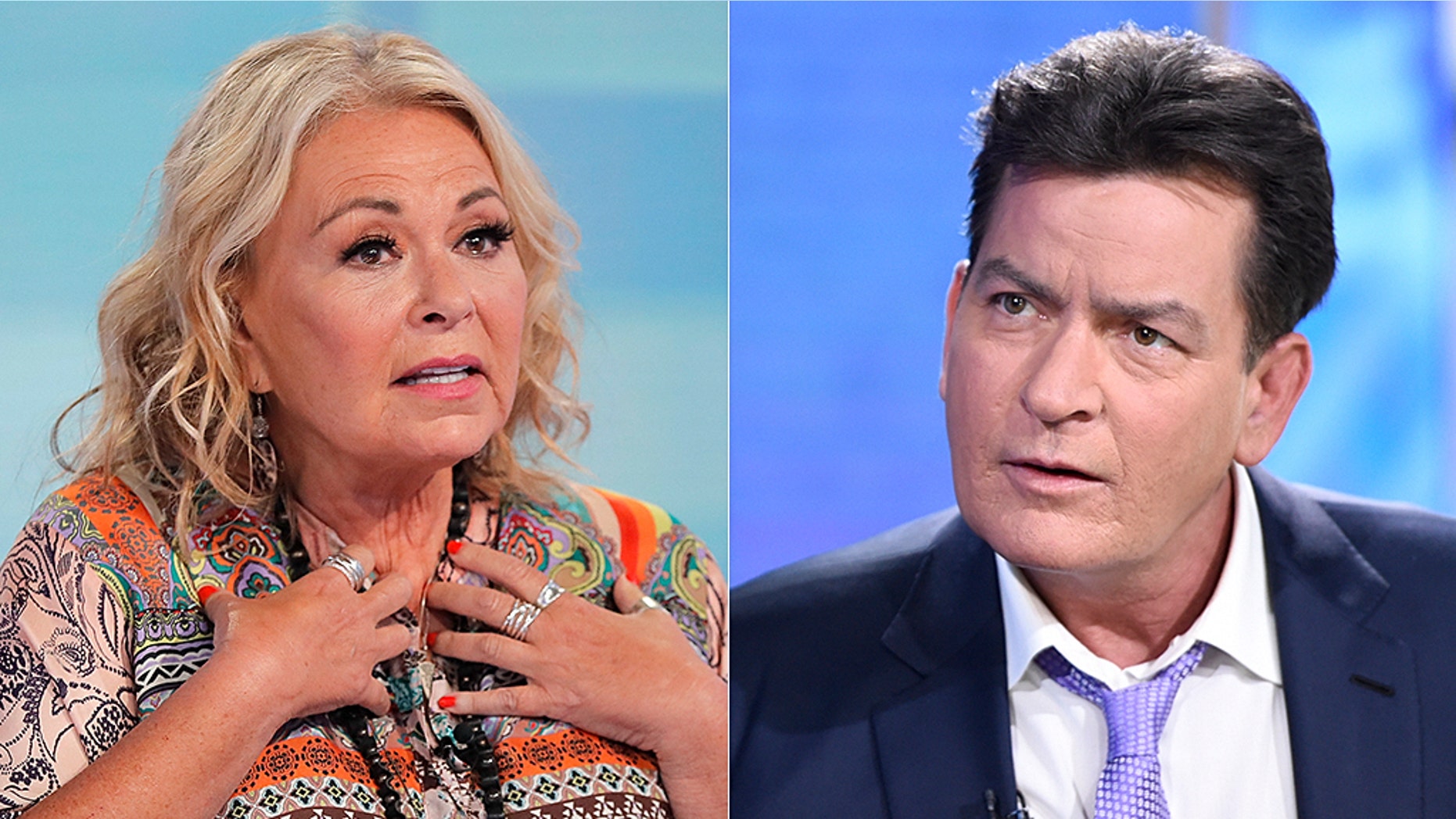 Charlie Sheen "can relate" to the unwanted attention Roseanne Barr is receiving following a controversial tweet the comedian sent out.
Barr made headlines after she tweeted in May that Obama adviser Valerie Jarrett, who is African-American and was born in Iran, was as though the "muslim brotherhood & planet of the apes had a baby."
Sheen, who is used to bad press himself, spoke about Barr's current situation in a new interview on Monday.
ROSEANNE BARR DISPUTES RACIST CLAIMS: 'I'M NOT THAT PERSON'
"I can relate to that tone of absolute despair because it's not just about herself it's about the people that she knows she affected as well," Sheen said on Australia's "Kyle and Jackie O" show. "What I hear in her voice, trying not to focus on the words but the emotion, is I hear the frustration, pain, there's such a sadness there.
He continued, "The thing that is a little bit sad is that when someone does melt. Everything good they have ever done that has entertained millions of people is always forgotten."
The 52-year-old also apologized for tweeting "adios 'Roseanne'" n May after ABC axed her show.
ROSEANNE BARR: I TOLD ABC, 'I'LL GO AND GET MY MEDS CHECKED'
"I shouldn't have said 'Roseanne good riddance' because whatever happened she's been nothing but nice to me in the past so that part I would delete," he shared.
Speaking in her first national television interview since the scandal, Barr told Fox News' Sean Hannity last week that she was "so sad that people thought" her tweets about Valerie Jarrett were "racist."
"I've apologized a lot, it's been two months," Barr said. "I feel like I have apologized and explained and asked for forgiveness and made recompense, that's part of my religion."