Charlie Sheen berates female security guard; tells Rolling Stone he blew it big time last year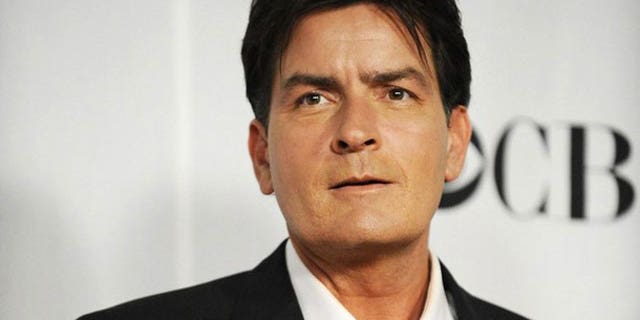 Charlie Sheen is back making headlines for all the wrong reasons.
Sheen went ballistic outside the Staples Center in Los Angeles on Wednesday when a female security wouldn't let him re-enter the stadium following a smoke break during the L.A. Kings/New Jersey Devils Stanley Cup hockey match.
"You know what? F**king blow my balls, alright, you f**king asshole," Sheen screamed at her in a video posted by TMZ.
[pullquote]
VIDEO: See the whole Sheen/security guard altercation.
"Have common sense and common courtesy gone in society? That was what I was trying to impress upon her," he later explained to the cameraman.
Staples has a policy of not letting people back in after they leave.
The scene was reminiscent of Sheen's bizarre diatribes following his firing from "Two and a Half Men" in 2011, which he addresses, and rues, in the current issue of Rolling Stone.
"Clearly, a guy gets fired, his relationships are in the toilet, he's off on some f**king tour, there's nothing 'winning' about any of that," he tells the magazine. "I mean, how does a guy who's obviously quicksanded, how does he consider any of it a victory? I was in total denial."
Speaking of denial, Sheen sounds like he may not yet have come to terms with his substance abuse issues.
"I mean, the s**t works. Sorry, but it works," he says. "Anyway, I don't see what's wrong with a few drinks. What's your drink? Tequila? Mine's vodka. Straight, because I've always said that ice is for injuries, ha ha."