Chad Michael Murray believes grandmother may not have been murdered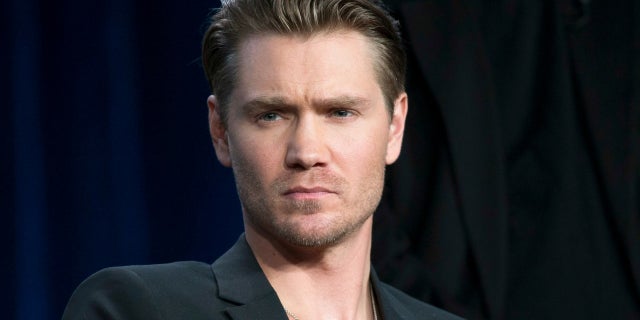 "One Tree Hill" star Chad Michael Murray was told by a Hollywood medium that his grandmother was not murdered like he originally thought.
Murray, 36, appeared on E!'s "Hollywood Medium with Tyler Henry" Wednesday in hopes of getting some closure with his grandmother's death.
Murray's grandfather was accused of killing his grandmother, but Henry, 22, said that did not appear to be the case.
"There's this feeling that grandpa would've said or verbalized something to people before he died and after he died, his words were changed. He's like, 'No, I'm not taking accountability for this. This isn't right.' There's something wrong here with the narrative that's put after," Henry told Murray.
'HANDMAID'S TALE' WRITER SAYS 'STAR WARS' INSPIRED 9/11 TERRORISTS
"For some reason, they're having me talk about grandma. They're having me talk about a fall for some reason. I don't know what this is," the medium continued.
Murray said he heard that his grandfather was arrested for the murder of his grandmother.
He said she was "found with her hands tied behind her back, hung in the basement. So there was a fall, just in a different way."
Murray explained his grandfather was cleared because of lack of evidence.
Henry told the "Sun Records" star that his grandmother was not murdered, but died after taking her own life.
MEGHAN MARKLE'S ESTRANGED SISTER FURIOUS FUTURE ROYAL DIDN'T EXTEND INVITATION TO MANY FAMILY MEMBERS
"Before I got here, there was this woman who came through who I acknowledged passing away tragically. But it came through in a way of like, taking accountability to some extent for her actions," Henry told Murray. "But I'm thinking that it might have been even her way of kinda trying to come through and say, 'Hey, this is something that I'm putting more on myself.' So, I don't think he killed your grandmother."
Murray was shocked by the revelations and said he believed Henry.
"I am, without a doubt, a believer," Murray said. "He's pretty damn good at it."