Catt Sadler urges fans not to blame Jason Kennedy for E! News pay gap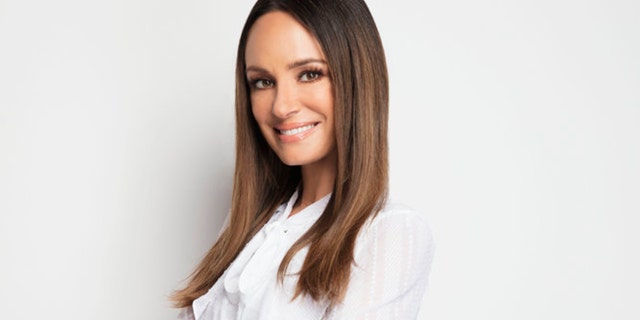 Former E! News host Catt Sadler shared a new post about her recent departure from the entertainment news show, urging fans not to blame her decision to leave on friend and former co-host, Jason Kennedy.
Sadler posted her first response late Thursday in regards to her departure from E! on Instagram. The post featured a photo which read: "Speak the truth, even if your voice shakes."
In the photo's caption, Sadler opened up to fans about her emotional decision and thanked them the outpour of support that she had received over the past few days.
"I couldn't let another minute go by without acknowledging the overwhelming love and support I've been receiving the last 24 hours. Leaving E was one of the hardest decisions I've ever made, but your messages and heartfelt comments are comforting and affirm for me that I made the right decision," Sadler wrote. "So many of you have similar stories, similar struggles, legitimate frustrations and I want you to know I hear you and feel for you. As a result, I have a renewed sense of purpose and genuine passion to right the wrongs. We are stronger together and I feel your strength at my core."
Though the 43-year-old host citied the large pay gap as her reason for leaving the network she called home for 12 years, Sadler felt it was crucial to let fans know that her co-host, Kennedy, was not to blame for her leaving.
"If I had one ask, it is to please not place blame on my friend Jason Kennedy. He has done right by me in every respect. It hurts me deeply to see that some are vilifying him," she added. "I repeat, his hands are tied on this matter and if you're angry – rightfully so – direct that emotion at the decision makers who failed us, not him. All my love + gratitude."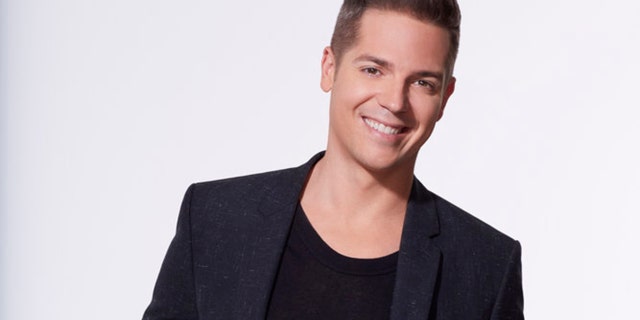 Sadler shocked E! fans on Tuesday when the TV host announced that she was leaving the show after discovering a massive pay disparity between herself and her longtime co-host. After Sadler's last show aired on Tuesday evening, the host shared her true reason for leaving E! in an emotional post on her blog, The Catt Walk.
"An executive from E brought something alarming to my attention — namely, that there was a massive disparity in pay between my similarly situated male co-host and myself. More recently, when E reached out to renew and extend my deal, I learned that he wasn't just making a little more than I was," Sadler explained in her blog. "In fact, he was making close to double my salary for the past several years."
Since Catt's announcement, many celebrities such as Jennifer Lawrence, Jessica Chastain and Olivia Munn, have praised Sadler on social media for taking a stance and doing what she believed was right.
After the reasoning for Catt's departure from E! circulated, the channel released a statement to People on behalf of the network and Kennedy, which said, "E! compensates employees fairly and appropriately based on their roles, regardless of gender. We appreciate Catt Sadler's many contributions at E! News and wish her all the best following her decision to leave the network."
E! News, an affiliate of NBC, has seen a lot of change in the past few months. Back in October, the show's correspondent Ken Baker was fired after allegations of sexual harassment. Former network interns spoke out against Baker and claimed that the correspondent did things such as propositioning sex and sending crude text messages, and was even accused of forcibly kissing one intern.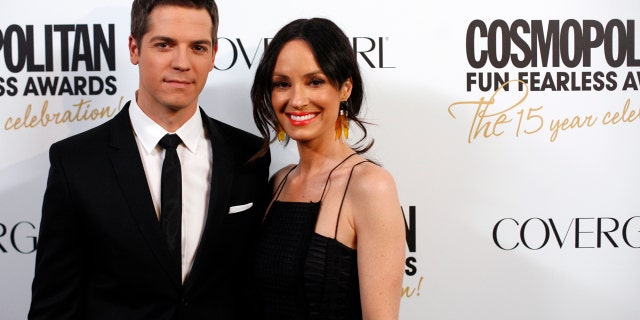 The Baker scandal came on the heels of NBC news analyst Mark Halperin being accused of harassing women in the workplace, and a month before the network's "Today" show host Matt Lauer was fired from his 20-year post for alleged sexual misconduct. Since Lauer's firing, several women have come forward to reveal their stories about the news anchor.
Controversy has also beset the network's cable news operation. MSNBC anchor Chris Matthews reportedly made inappropriate jokes and comments about a woman in front of others in 1999 while at CNBC, resulting in a $40,000 payout, according to the Daily Caller.