'Catastrophe' star Rob Delaney's son dies after cancer battle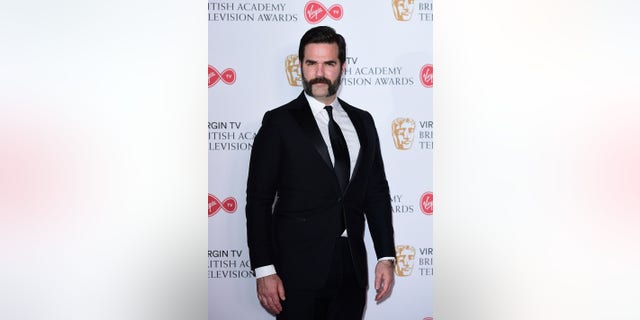 NEWYou can now listen to Fox News articles!
Tragedy has struck "Catastrophe'" star Rob Delaney.
The actor's 2-year-old son, Henry, died in January after a brain tumor diagnosis in 2016.
The co-writer of the Amazon series revealed the heartbreaking news on his Facebook page Friday.
ROB DELANEY REMEMBERS HIS TV MOM CARRIE FISHER
"My wife and Henry's older brothers and I are devastated of course," wrote Delaney. "He was joy. He was smart, funny, and mischievous and we had so many wonderful adventures together, particularly after he'd moved home following 15 months living in hospitals."
The 41-year-old described how Henry's surgeries left the small child with "significant physical disabilities." However, the child was able to adapt to them.
"He quickly learned sign language and developed his own method of getting from A to B shuffling on his beautiful little bum," shared Delaney. "His drive to live and to love and to connect was profound."
Delaney credited his family for helping him through his grief.
"I'm astonished by the love-in-action displayed by Henry's mom and his brothers," he added. "They are why I will endeavor to not go mad with grief. I don't want to miss out on their beautiful lives."
Delaney also applauded the hospital staff that took care of his son calling them, "heroes," and asked fans to donate to either Rainbow Trust, a children's charity in the U.K. or Noah's Ark, a children's hospice also based in the U.K., in "Henry's name or someone you love."
He concluded with a request to fans respect his family's privacy.
"I have nothing else to say that I haven't said here," stated Delaney.
He added a message to his departed son: "Thank you, beautiful Henry, for spending as much time with us as you did. We miss you so much."