Cast of 'Hamilton' to perform at the Grammys – live from New York City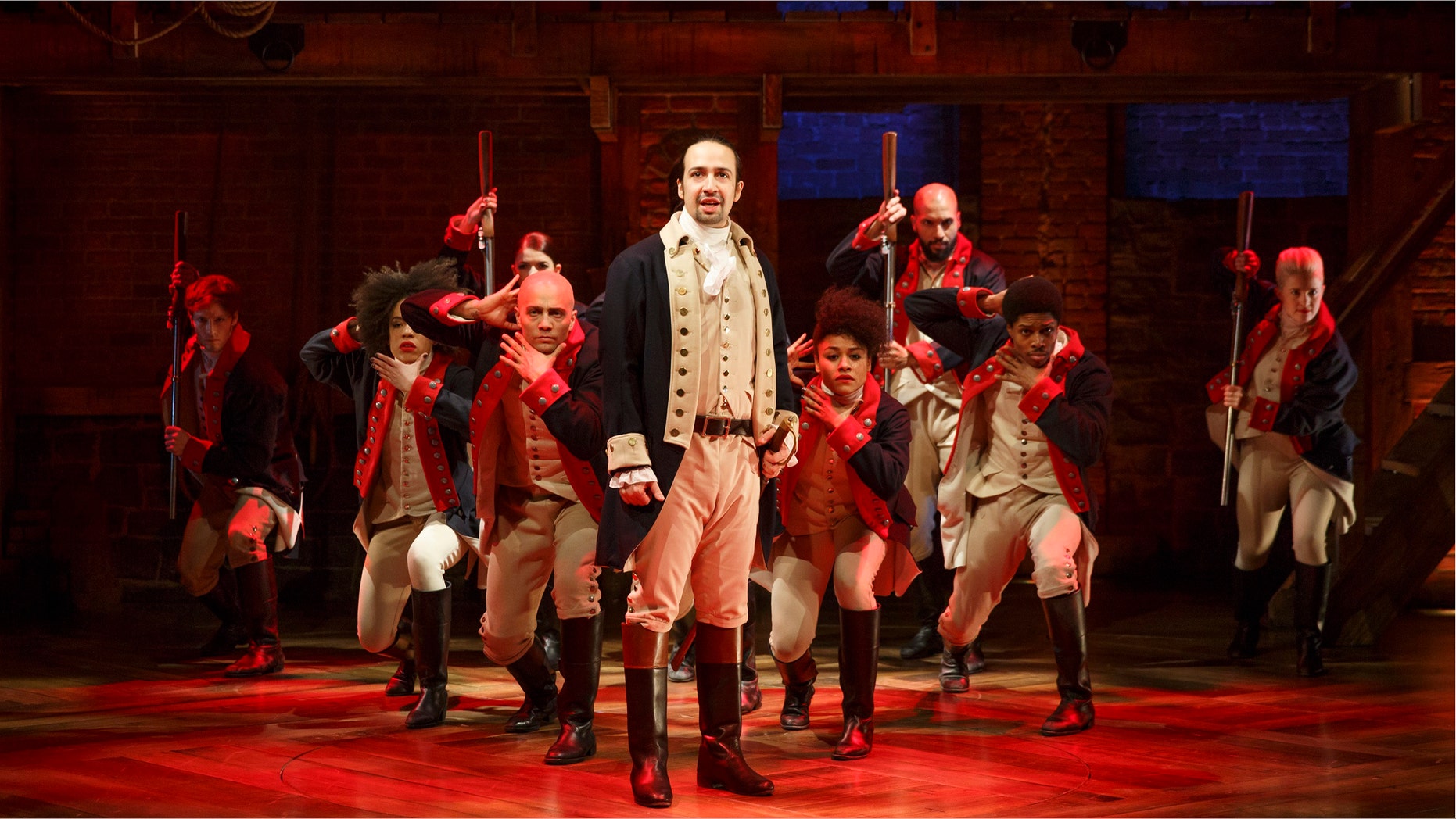 Lin-Manuel Miranda's "Hamilton" has broken every barrier to become the hottest ticket on Broadway.
At this year's Grammys, the theatrical show about former U.S. Treasurer Alexander Hamilton will become the first musical to perform live —  from thousands of miles away.
The 58th Annual Grammy Awards, which will air from the Los Angeles Staples Center on Feb. 15, will include a scene performed live at the Richard Rogers Theatre in New York City.
"We're going to do the opening number, scream with joy, and then celebrate the fact that we were just on the Grammys. Best night ever," Miranda told USA Today, who first reported the news.
While the show is generally dark Monday night, as are most of Broadway productions, a special life audience will be at the Rogers Theatre for the occasion.
"We've never done any live performances in front of a televised audience," said Hamilton producer Jeffrey Seller. "It's always been important for us to perform in context. Once (Grammy executives) said 'We'll come to you,' we knew it would work."
This will mark the eighth time a musical theater production has performed at the Grammys, the most recent being "American Idiot" in 2010.
"I suspended all thoughts before seeing the show," said Neil Portnow, president of the Recording Academy, "but of course I was blown away. It's a transformative, groundbreaking project that has the potential to bring a whole new audience in. I thought to myself, a little selfishly, 'I wonder if this will get a nomination.'"
The show's original cast album is also nominated for Best Musical Theater Album.
Ken Ehrlich, the executive producer for the Grammy Awards, told USA Today that his favorite Broadway performance at the music awards show was probably when Patti LuPone sang "Don't Cry For Me Argentina" in 1980.
"But 'Hamilton' had a buzz that was unique and, musically, the idea of a hip-hop musical about early American history was something we just had to explore," he added.
The cast will be part of huge list of performers, including Adele, James Bay, Andra Day, Ellie Goulding, Sam Hunt, Tori Kelly, Kendrick Lamar, Lady Gaga, Little Big Town, Carrie Underwood and The Weeknd.
Miranda said it's an honor to be part of the legacy of other "once-in-a-lifetime moments" from the Grammys.
"I think of Elton John and Eminem, Ricky Martin basically ushering in an ERA (Equal Rights Amendment) with his Cup of Life performance and Jennifer Hudson's incredible Whitney Houston tribute. It's an honor to be a part of this amazing legacy," he said.